Day Trip From Marrakech To Atlas Mountains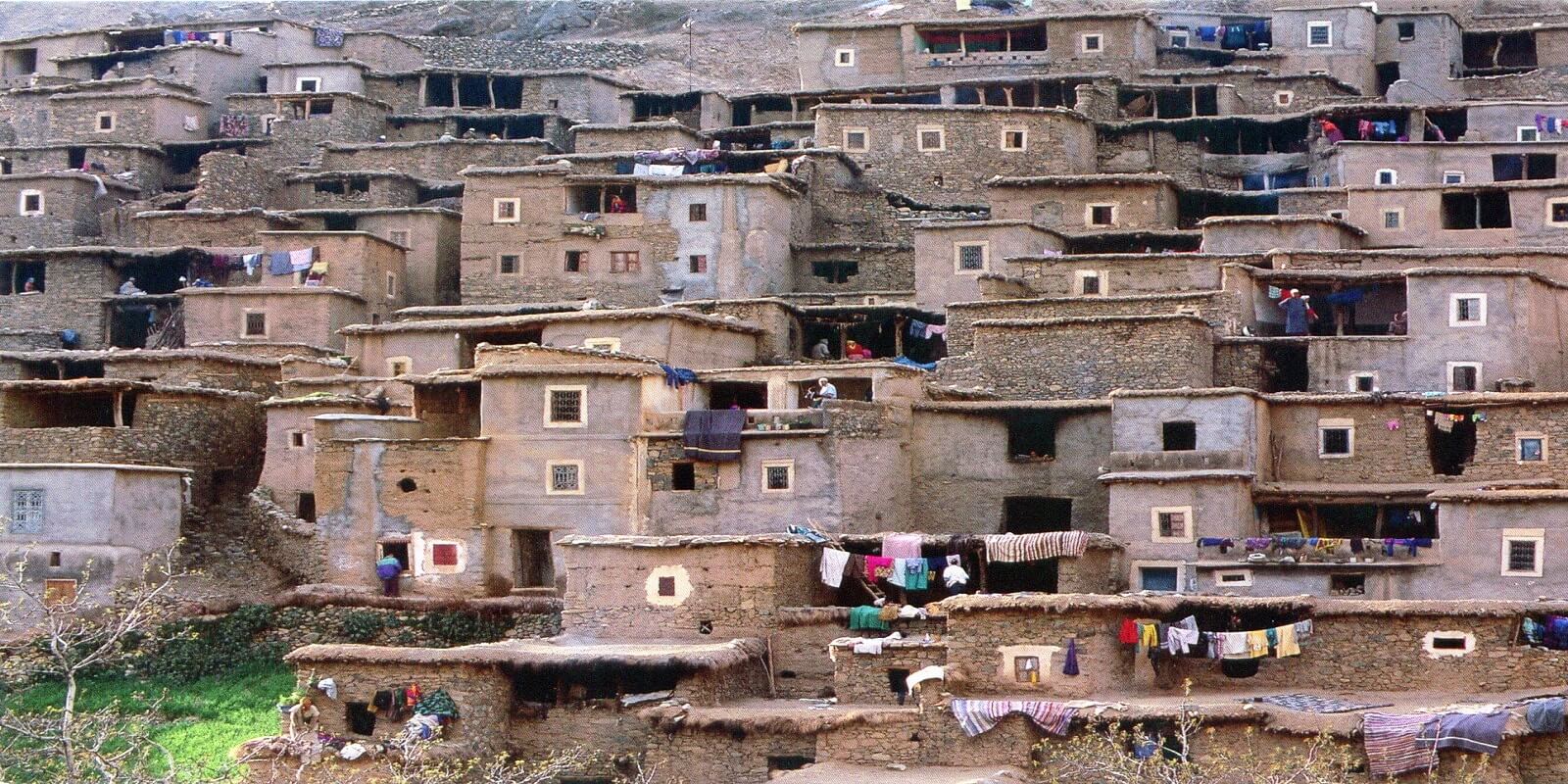 The Berbers are a people ethnically indigenous to North Africa west of the Nile Valley. The Berber's rich cultural history dates back to prehistoric times, over 4000 years ago! Their long recorded influence affected commerce by establishing trading routes between the West African and the Sub-Saharan region where they transported goods from beyond the Sahara desert to the Northern Moroccan cities. Indeed, the Berber identity is usually wider than language, craft and ethnicity; it encompasses the entire history and geography of North Africa and Morocco.
Today, it is still possible to find many traditional Berber settlements in the mountains of Morocco. Although the Berber people do not live exclusively in rural settlements, these communities offer an interesting insight into the Berber tradition and history. So, when we were invited to visit a traditional Berber Village during our excursion to the village of Imlil in the High Atlas Mountains, we just could not pass on the opportunity
It had taken us around an hour to reach the village from Marrakech, but the two were worlds apart. The village we had arrived at stood as a cluster of pisé homes carved into the hillside, set to the backdrop of the majestic Atlas Mountains
Imlil is a village in the High Atlas Mountains of Morocco. It is a good starting point for a trekking holiday or for climbing Jbel Toubkal 
Imlil has a variety of shops and "pensions" as well as being a trailhead village for treks deeper into the mountains 
A favorite hitching post for mountain trekkers and overheated Marrakech escapees, Imlil (elevation 1740m)
In every season the Imlil valley has its own particular beauty: from the milky-white blossoms of spring to the fiery reds and of the autumn leaves, and from the snow-capped winter peaks to tranquil, green summer hollows. Discover a more traditional way of life as you hike amongst the mud-built Berber villages scattered on these hillsides and relax in peaceful surroundings. Ideal as a base for exploring the region on foot, or as a start or finish point of a linear hike, guest houses such as Dar Adrar have for many years been firm favorites with our guests.
Atlas Mountains Day Trip from Marrakech
Day trip from Marrakech for those short on time. Includes a short hike in the Valleys around Imlil with English speaking Guide From The Area
Escape the heat of Marrakech and drive into the Atlas Mountains. Ride a mule ( Option) and pass berber villages and enjoy the stunning views of the countryside. Enjoy a traditional lunch in a Berber house and take a short walk with your driver before driving back to Marrakech.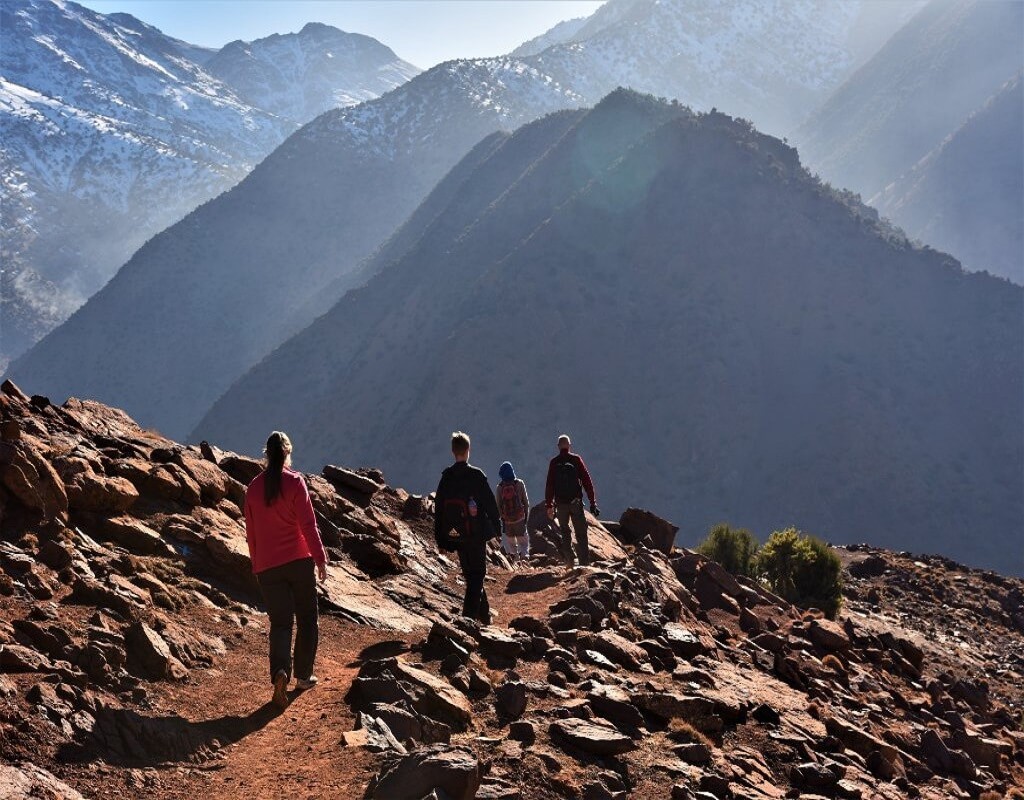 Atlas Mountains day Trip from Marrakech: Departure from Marrakech early morning around 08:30, towards the high Atlas Mountains via Tahnaouet (local market on Tuesdays), Asni (market on Saturdays) then between terraced fields of vegetables, fruit trees walnuts & cherries arrival to Imlil 1740m, welcoming by a local guide with glass of mint tea, walking through Berber villages, between fields of fruit trees walnut, cherries, apples, vegetables, then passing by a waterfall before climbing to achaoyn where we will stop for lunch .visiting the village one of the oldest in massif, then going back down by the western way overlooking the Ait Mizane valley ancient irrigated terraced fields, passing by Fimlil villages before the centre, end of trek & heading back to Marrakech.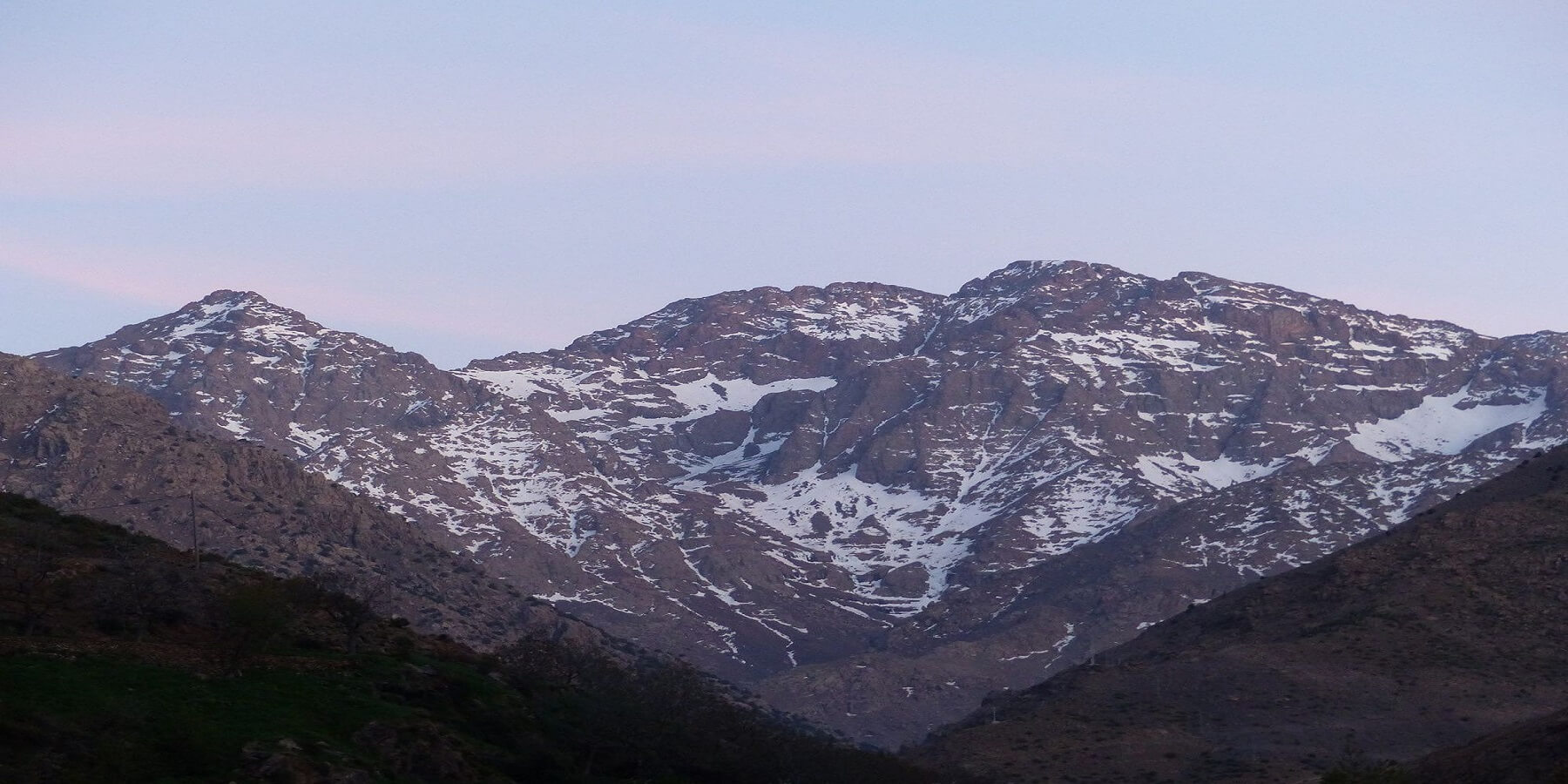 there is a chance to ride a mule if you have kids or you just like to experience, this could be before or after lunch. About the hike, there are many Options you can do depending how to fit you are or how long you like to walk all that can be discussed on arrival with your guide
English speaking guide.
Lunch
Ground transfers by minibuses / taxis: ( hotel – trek – hotel )
Extra Notes:
Prices quoted are per person, based on sharing a Car.
Trek prices may vary depending of the season (High altitude Treks)
Payment : can be done in € / $ / £  or MAD