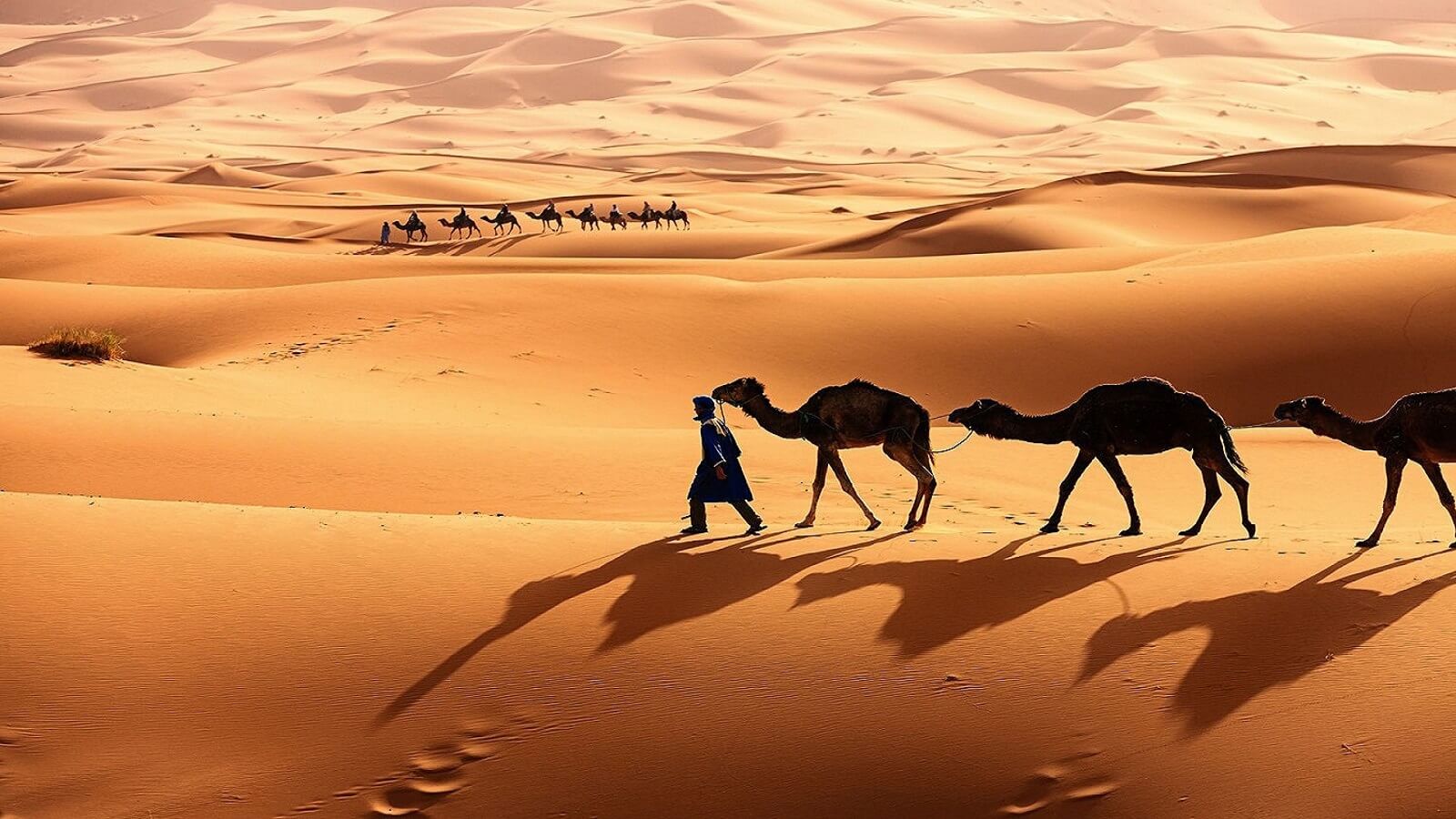 A golden plate, threaded with sunlight and sand dunes and dotted with tents and camels, "this is a picture that is stored in memory of the sunset of Morocco's desert." This desert has long been a haven for foreign tourists and lovers of warm sunshine. The area of ​​tourism through the provision of recreational activities and special offers and hotel establishments give the tourist the opportunity to discover the local culture is completely different from the rest of the Moroccan regions.
"Moroccan desert areas have become one of the most visited areas, especially in the tents that are installed in the sand dunes to spend beautiful and romantic moments, while enjoying the warm sun in the daytime," said Brahim Aztat, the tour guide. And the stars and the moon at night away from the hotel atmosphere and the usual stays, which makes it possible to live a different and unique experience "
Desert tourism is also called "eco-tourism" because tourists practice activities that keep them away from everything related to pollution and harming nature and climate. Tourism in the Moroccan desert is characterized by a large variation between day and night temperatures and rare intermittent rains, but sometimes comes in the form of torrential floods.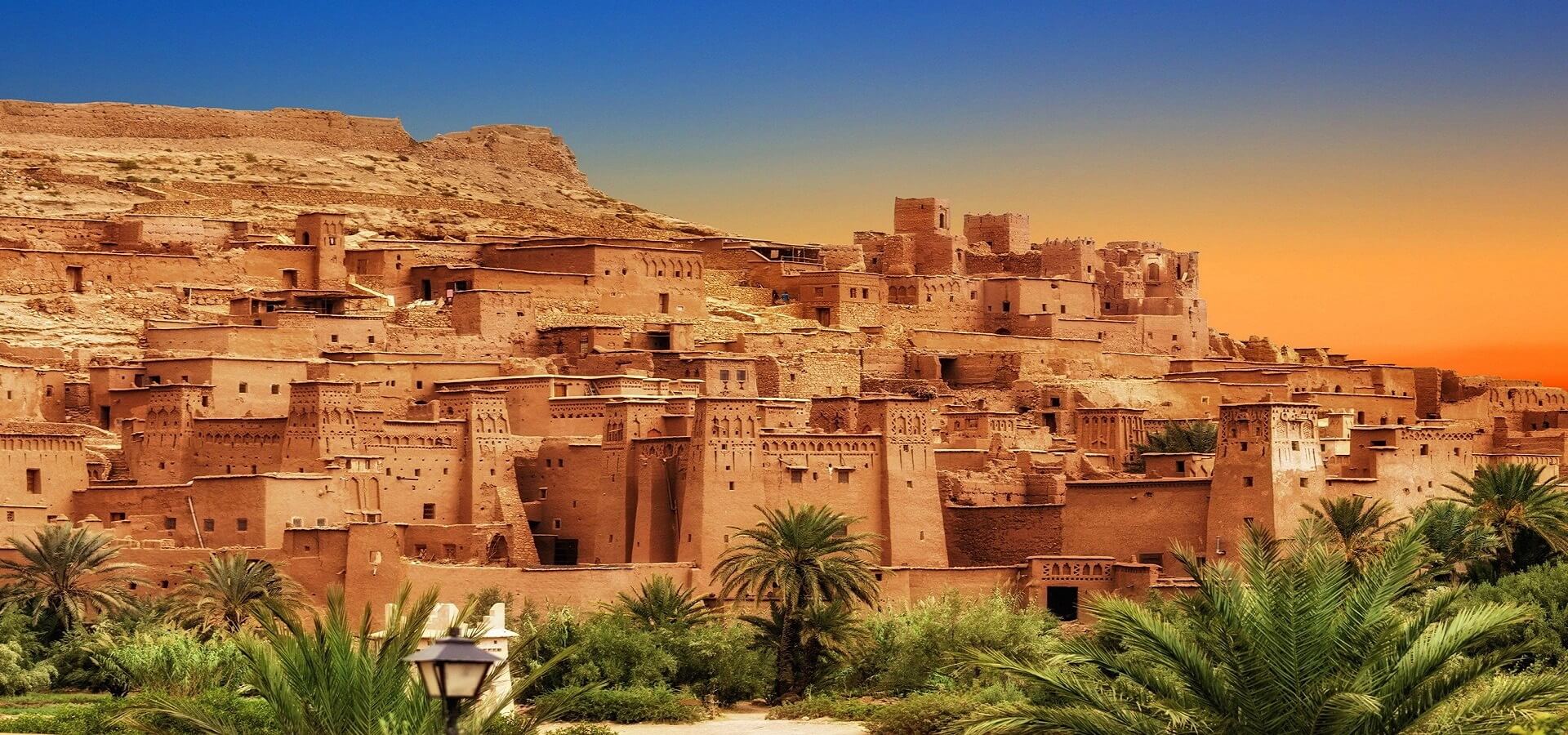 Erg Chebbi is 50 km south of Erfoud Goes the legend of the dunes rising majestically above the twin towns of Merzouga and Hassi labied- but the reality is even more unbelievable. shapeshifting to reach heights of 160m, Erg Chebbi glows a stunning shade of rose gold, until afternoon sunlight tints the dunes orange pink and purple.
   This is perhaps the best are in Morocco for spotting many desert bird species including desert sparrows, Egyptian night-jars, desert warbler, fulvous babblers and blue-checked bee-eaters – all worth seeking if only to put a face to those eccentric names. sometimes in spring, a shallow lake appears northwest of Merzouga, attracting flocks of flamingo and other waterbirds.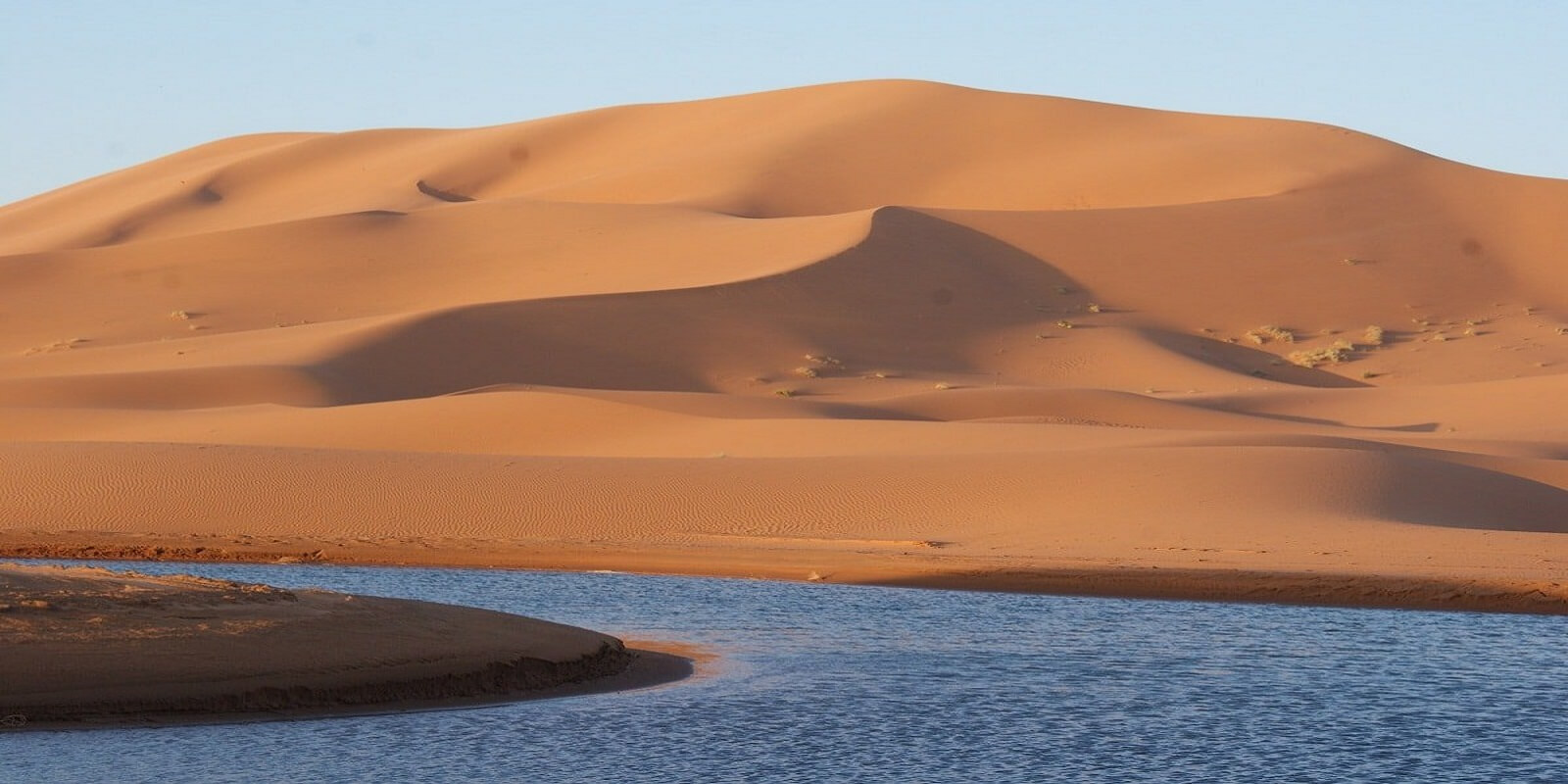 Exploring the Sahara by camel – whether on an overnight excursion or a longer desert safari- is one of morocco's signature activities and most rewarding wilderness experiences.
Morocco's Most evocative stretches of Sahara sands are Erg Chebbi near Merzouga and erg chegaga near M'hamed and Zagora and past the more accessible tinfou Dunes