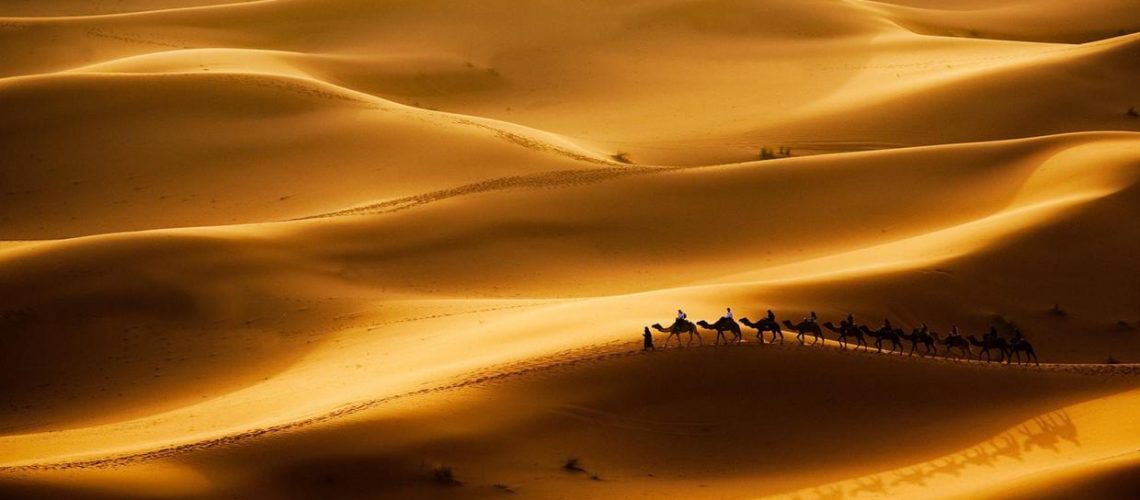 Sahara Desert Tours From Marrakech
Hotfoot it to the sahara for a camel treks, moonlight dunes hikes, sleep in a berber tent, sandboarding and wildlife-watching including desert warblers and the bat-eared fennec fox.
Morocco's Saharan expanses are some of africa's safest and most evocative places to experience the great desert, not onlycan you see curvy dunesand harher. you can also meet blue-rpbed berbers and try the nomadic lifestyle.
Erg Chebbi is 50 km south of arfoud Goes the legend of the dunes rising majestically above the twin towns of merzouga and hassi labied- but reality is even more unbelievable. shape shifting to reach heigts of 160m, erg chebbiglows a stunning shade of rose gold, until afternoon sunlight tints the dunes orange pink and purple.
   This is perhaps thez best are in morocco for spotting many desert bird speices including desert sparrows, egyptiannight-jars, desertwarblers, fulvous babblers and blue-chekeed bee-eaters – all worth seeking if only to put a face to those eccentric names. somtimes in spring a shallow lake appears noirthwest of merzouga, attracting flocks of flamingo and other waterbirds.
Exploring the saharaby camel – whether on an overnight excursion or a longer desert safari- is one of morocco's signature activities and most rewarding wilderness experiences.
Morocco's Most evocative stretches of saharasand are erg chebbi nearmerzouga and erg chegaga near M'hamed and zagora and past the more accessible tinfou Dunes
Sahara Desert Tours From Marrakech