Explore The best of Morocco
Book The Morocco most incredible experience, with best local guides and hosts
Trekking And Hiking in Atlas Mountains Morocco
Morocco is a haven for trekking and hiking enthusiasts. The Atlas Mountains provide a breathtaking backdrop for outdoor adventures, with Mount Toubkal being a popular highlight. From challenging multi-day treks to scenic day hikes, there are options for all levels of experience. Immerse yourself in the stunning landscapes, encounter traditional Berber villages, and explore the rich cultural heritage of Morocco. With knowledgeable guides and well-marked trails, trekking and hiking in Morocco offer unforgettable experiences for nature lovers.
Based in Toubkal national park and Precisely the village of Imlil, ClimbingToubkal is an independent Berber operator owned by Mohamed & Brahim Aztat, organizing private trekking & hiking tours, 4×4 adventure Holidays in Morocco's  Atlas mountains epic outdoors.
We Have been working with many different international travel organizations like Adventure land and world challenge, Tourdust, exudes, explore travel. and more…Besides of our experience and knowledge of the Atlas mountains and Morocco in general, we have a diploma from the center of professional guides & Graduated from the " Royal Moroccan Federation of Skiing and Mountaineering, makes us qualified and certified guides.
Morocco is a magnificent Trekking destination offering an array of landscapes and treks to suit all abilities. The snow-capped high atlas Mountains are justifiably famous, especially North Africa's highest Peak Jbel Toubkal (4167m) which can be tackled as a straight ascent or as a part of a circuit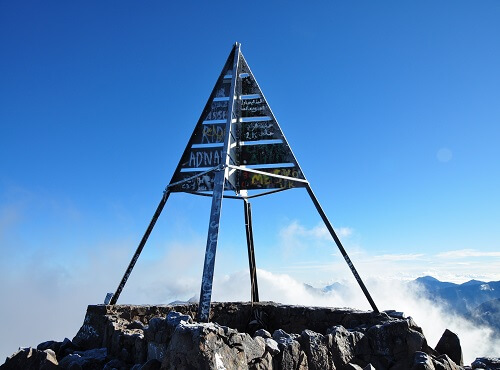 Toubkal Ascent Trek
Challenge yourself to climb the highest peak in North Africa (Toubkal) in 2 days. The tour starts and finishes in the vibrant city of Marrakech,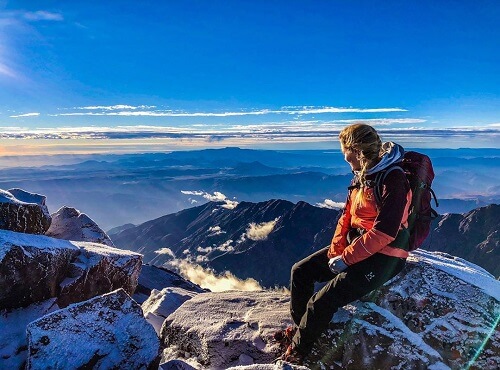 Mount Toubkal Ascent
This is the best 3 days to make the Toubkal but not in winter, This trek takes you to get a look from the highest peak in North Africa in winter.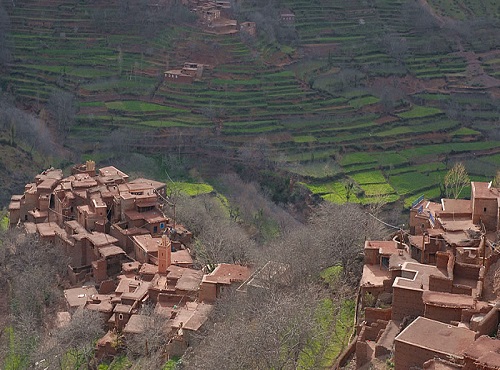 Imlil & Azzaden Valley
One of the best Treks you can do in the Atlas mountains in a very short time, Only two days get you to see the real atlas by walking in villages
Exploring the Sahara by camel – whether on an overnight excursion or a longer Trek – is one of morocco's signature activities and most rewarding wilderness experiences, Morocco's most evocative stretches of Saharan sand are Erg Chebbi near merzouga and erg Chigaga near M'hamid, and Zagora and past the more accessible Tinfou dunes.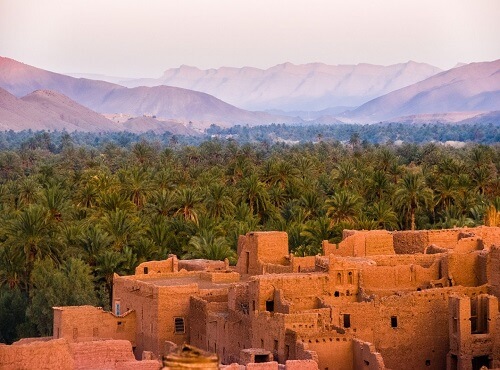 Zagora Camel Trip
Marrakech to Zagora 2 days / 1-night desert tour is one of the most popular Morocco desert tours. The one day Tour to Zagora from Marrakech and the second...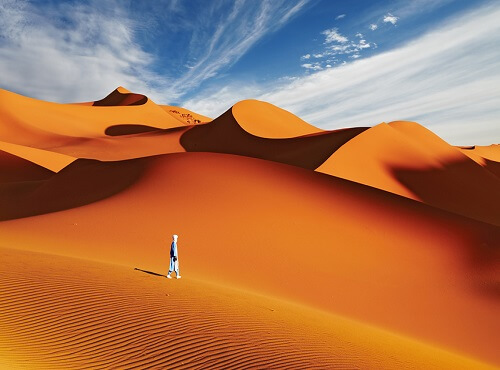 Sahara Camel Ride
Erg Chebbi is a dune field of about 22 Km from north to south Among the dunes there are several oases. The trip to the oasis starts with a long route from marrakech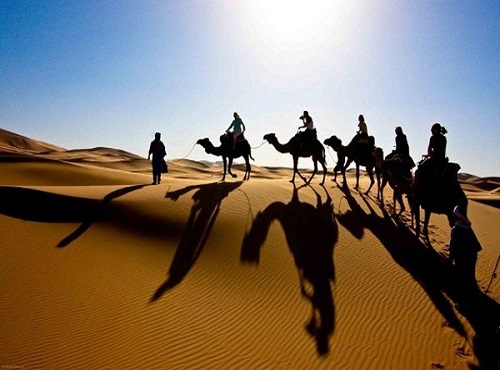 Sahara & Kasbah Tour
Desert Tour from Marrakech to the dunes of Merzouga will allow you to discover the real Morocco. On this 4 day experience, the beauty of the dunes
Discover the best tours in Morocco From Hiking in The Berber Villages in the Atlas Mountains To Camel Ride in the Sahara Desert, Highlights of Morocco, Atlas And Sahara & Beyond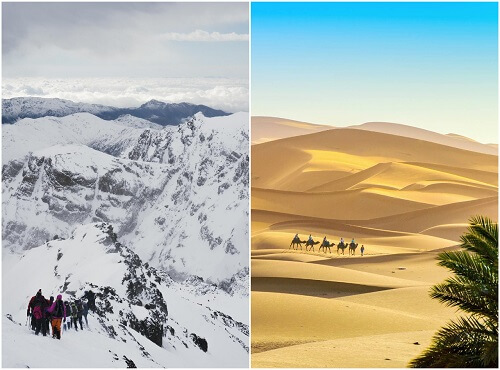 Toubkal Asent & Sahara
This tour gives you the chance to see the diversity of the nature of Morocco. by climbing the highest mountain in North Africa to deep dunes of Merzouga,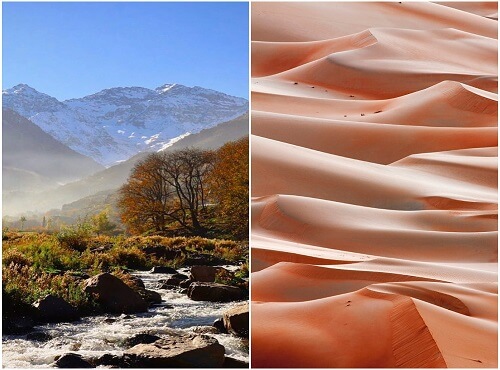 Berber Villages & Sahara
A combined tour package including Camel trek in Erg Chebbi dunes and hike Berber villages in the atlas Mountains, Explore The world heritage place of Ait Ben Haddou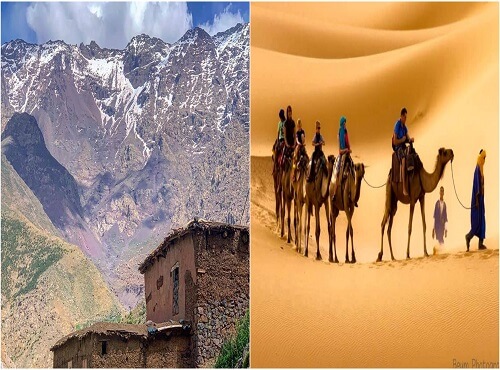 Atlas Valley & Sahara
2-day trek through Toubkal National park & the Berber villages followed by 3 days Desert Tour visit Kasbah Ait Ben Haddou & Sahara desert camel ride,
Excursions And Trips From Marrakech
If your holiday time does not allow to you to do long trek do not miss the chance to visit the following places: Imlil & Ourika Valley, Tin Mal Mosque, Ouzoud Waterfalls Day tours, Best trails to walk. Our walking tours have been selected and designed to appeal to all levels of fitness.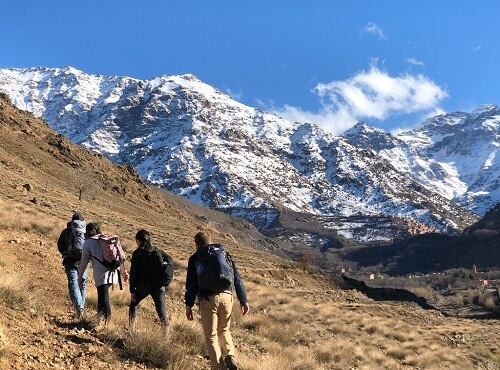 Imlil Valley Day Trip
Take a Day excursion from Marrakech to Imlil Valley and visit the Berber villages of the high Atlas mountains in full Day trip from Marrakech. This full-day excursion…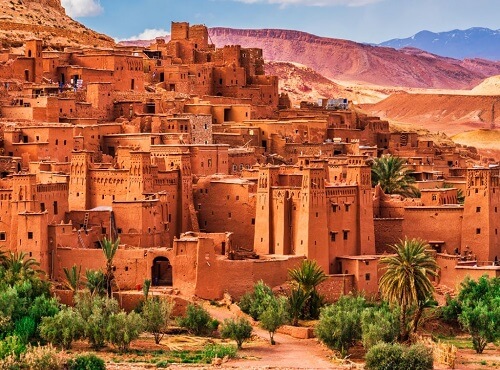 Ait ben Haddou Kasbah
The ksar, a group of earthen buildings surrounded by high walls, is a traditional pre-Saharan habitat. The houses crowd together within the defensive walls.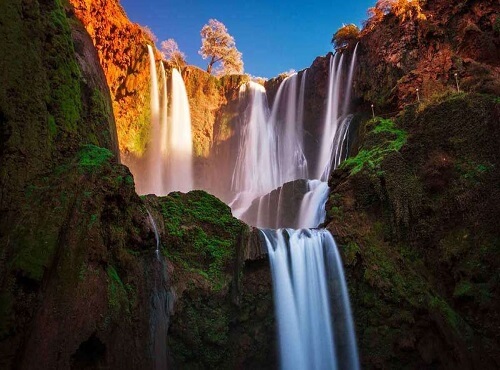 Ouzoud Waterfalls Trip
Ouzoud Waterfalls 110 m high are located in the High Atlas Central of Morocco, in the province of Azilal, 150 km northeast of Marrakech, best waterfalls in Morocco ..
Ibrahim took me on a beautiful walk around the mountains, and had great knowledge of the paths and ways around the mountain. The route was well tailored for what I was looking for – a tough day covering lots of ground. Brahim was really good company and had great stories about his past tours – he's actually a local celebrity after featuring on national geographic with Gordon Ramsay
For New Years I decided to book a 4 day tour in Morocco to explore more of this beautiful country. Starting in Marrakech, this tour to explore the kasbahs, gorges and desert views of eastern Morocco had Ibrahim as our guide and Youssef as our driver. The tour was quite relaxed and not physically demanding as we only did small hikes through remarkable gorges, wander the winding streets of ancient, walled kasbahs, and took a camel trek into the Sahara desert at sunset. The food throughout the tour was amazing, allowing us to taste the true delights of Morocco. Two nights were spent in beautiful Riads and New Year's eve was spent at a traditional Berber camp where we were able to enjoy the beautiful stared sky in a very special way. Our guide Ibrahim was always very helpful and attentive to our needs. His knowledge of his home country truly enriched our tour. Obrigada!
Allthough we write this review a year later, the memories still feel like yesterday. We were very lucky with our guide Rachid and cook Ali. Rachid led us through the Berber villages in the Imlil valley for 4 days. Due to the changing weather conditions from a gentle miter, to a heavy shower and then a hailstorm and snow, we had to adjust our route. It was not passable everywhere, but because of the snow we had beautiful views and even maintained a snowball fight along the way. Along the way we had beautiful conversations with Rachid about life, religion, family, norms and values with a huge mutual respect. I greatly appreciated his open, warm, interested attitude.
At the crack of day, when we were still asleep, Rachid and Ali stood up for their morning prayers and then they took care of us. Ali cared for all the meals and prepared the most delicious tajines on the way. A cook with passion. We didn't get them like that anymore. And always was Ali with his donkey the first arriving at the next resting place. Everything prepared to perfection.
Went with a large group from my regiment on an 8 day hiking exbedition. I had an excellent time climbing various peaks and we stayed at some very picturesque camping sights. We were extremely well catered for throughout the trip with excellent food and by very firendy guides. Morocco is truly and excellent country to visit and I couldn't recommend the firendy and knowledgeable guides we used more!