8-Day Atlas Mountains And Sahara Desert Comfort Tour
Spend 4 days exploring the high peaks of the Atlas Mountains on foot. A hike amidst cool vegetation of juniper and pine trees is a perfect way to rejuvenate your mind and body. Go across deep gorges, Then 4 Days in Est Of Morocco Sahara Desert Discover ait ben haddou casbah and ride camel in Erg Chebbi
Atlas & Sahara Comfort Tour
8-Day Atlas Mountains And Sahara Desert Comfort Tour: A perfect combination of trekking in the High Atlas Mountains and Sahara Desert for those who want to experience both extremes of Morocco's climate. This itinerary will give you an opportunity to discover a real Berber life and experience the culture, traditions and heritage, the panoramic view from the  tizi mezik and other passes makes all the hard work worth while! You can stand and see the range of the mountains and get your first glimpse of the Sahara Desert you will trek later in your tour.
Once atlas & berber villages is under your belt, you will be driven on to discover the surreal but stunning landscape of the Sahara. Here you will pass through old fortified villages and Berber castles, know as Kasbahs. The Sahara region is undoubtedly the most diverse in its landscape and tastes as you will discover.
You will experience a camel ride in the dunes and stay overnight in berber tent.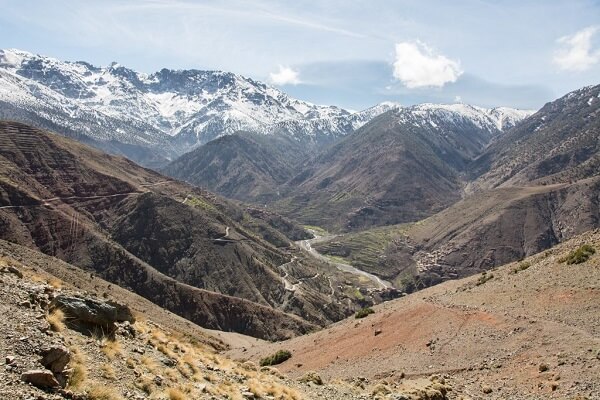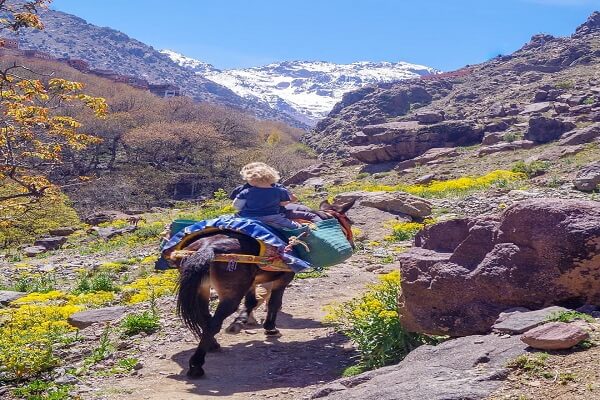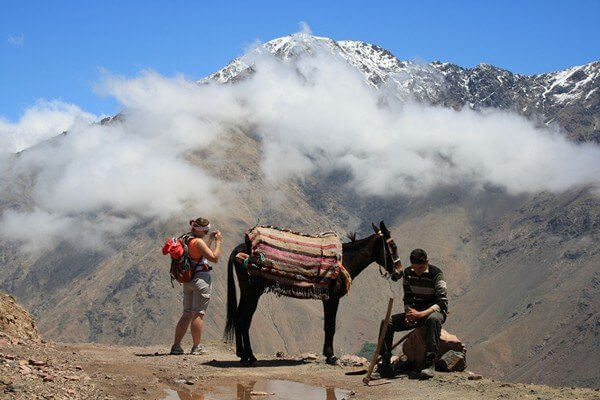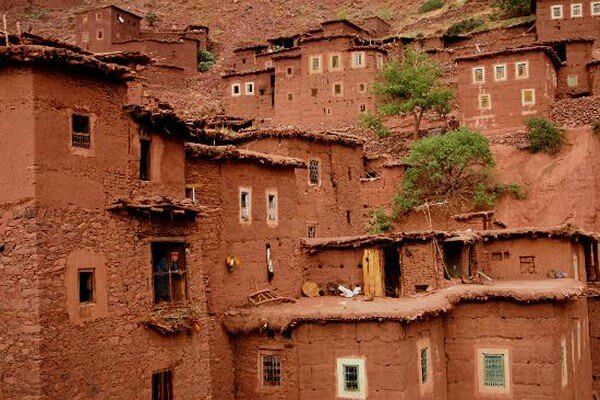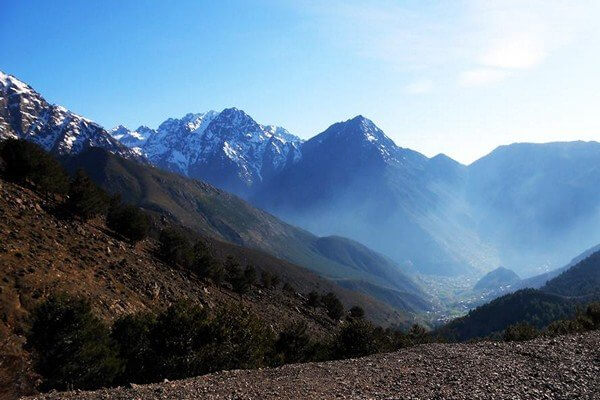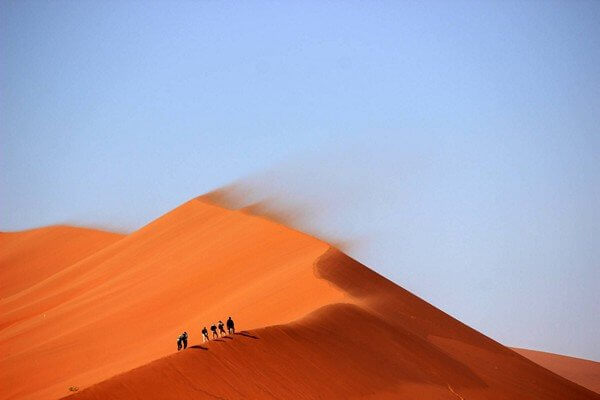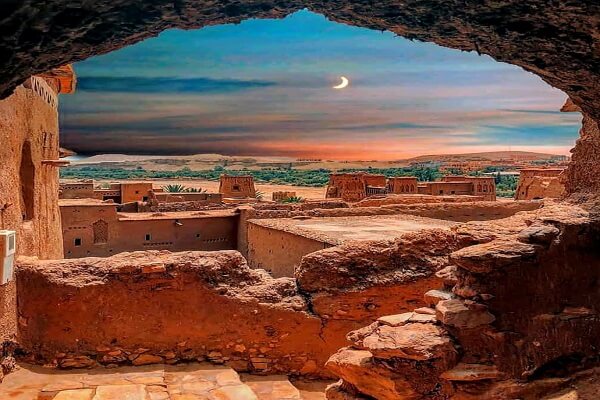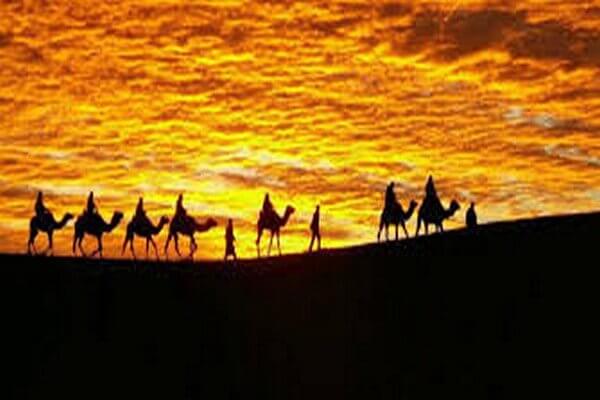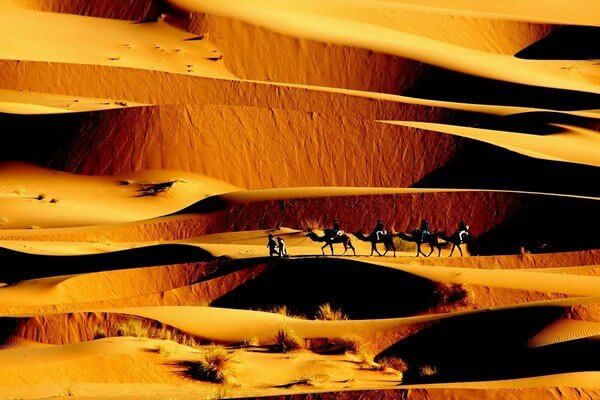 Day1 : Marrakech –imi oughlad –tizi n'tachte –tiziane : 
Departure from marrakech for a pleasante drive south winding our way up through the moulay brahim gorge and upper valleys to arrive at the higher foothills of the western high atlas  mountains and our trailhead of imi oughlad with the jbel toubkal , here we alight from our vehicle  and meet up with muleteer crew .  We set off up in north-westerly direction for a 2hour acclimatisation hike up  , passing by cornfields woods pine and juniper  to the tiz n'tachete ,where we shallstop to look back down on the imlil  before carrying on for another half hour to imi n'ifri and our field picnic .thence  a slow hike for about 2 and half hours  south-west  down along a dirt track to assif n' ait oussaden and the red clay terraced village of tiziane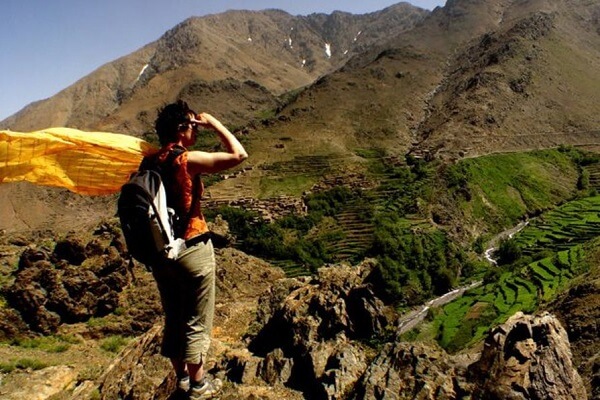 Day2 : Tiziane – tizi n'taghrhourte – D'knt :
After breakfast  we now set off on our hike up along the assif n'ait oussaden valley , passing through the wallnuts groves , up to tizi n'taghrhourte  (1995m) and through to a rare almost flat strecth to arrive  at assaka  spring, where we will  stop for our field picnic amidst and awesome silence after some 2 and half hours relatively easy walking .our afternoon's hike takes  us down along the edges of the forest  untill  we reach the berber village of D'knt (1870m) or agouns n Assoul  where we will have our dinner  and spent the  in a  bivouac or gite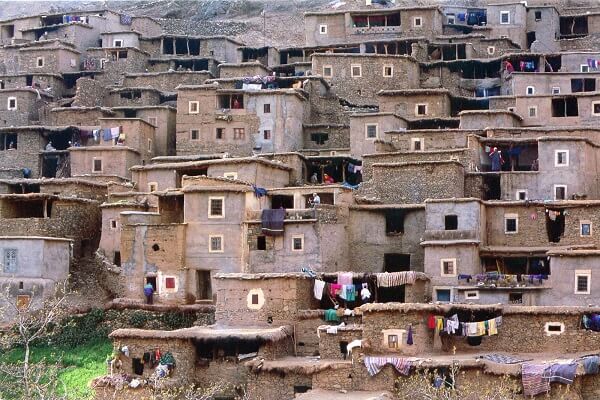 Day3 : D'knt – tizi n'tagdalte – Tizi oussem : 
We set off for our morning's 3 hours hike up  through groves of walnut trees, fields of corn and barley to greet the many sheep and goatherders – and women . We traverse the tizi n'tagdalte  to the descent  amongst the juniper trees till we come to a small  spring set amongst the trees , where we will stop for our picnic .once refreshed , we are off down winding tracks of upper slopes for some 3hours to come to a small  river at the beginning of the valley of assif n'ait oussaden . from here we enter the village of tizi oussem (1850m) then up to the summer village Of Tamsoult  for our camp or gite.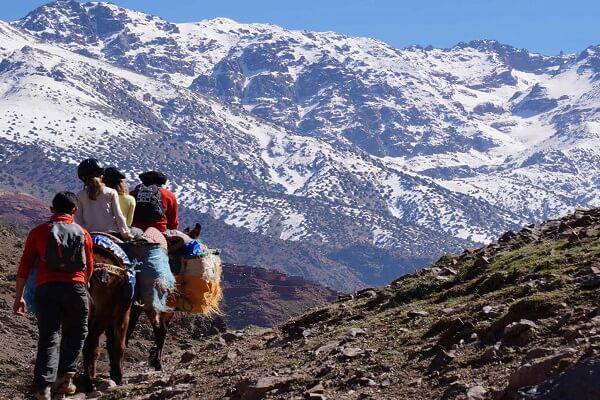 Day4 : Tizi oussem  -  ighouliden waterfalls - Tizi n Mzik - Imlil: 
Today involves a fantastic climb out of the Azzadene Valley. You'll head up the valley towards the summer village of Azib n Tamsoult from where you'll headup  to Ighouliden waterfalls prior to trek back over  the pass at Tizi n Mzik (2489m) for lunch  before descending down into Imlil and spend the night in Our place in imlil. or go down to marrakech.
Aprox 5 to 6 hours walking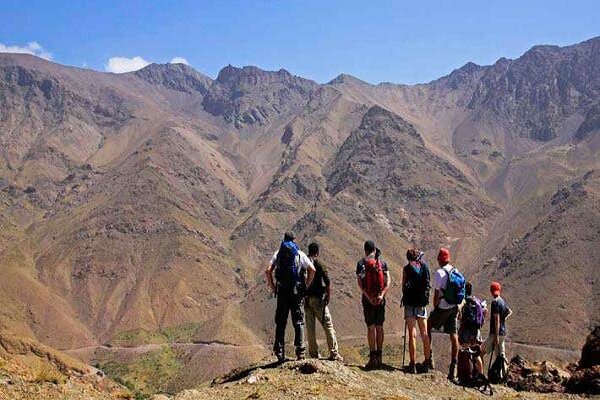 Day5: Marrakech - Tizi N'tichka - Ouarzazate - Dades Valley - Dades Gorges
You will be picked up from your accommodation in Marrakech at 9.00am and head out over the Atlas Mountains, driving over the stunning Tizi-n-Tichka mountain pass. You'll pass through lots of Berber villages, and once you're in the desert, you'll see riverside oases and barren hillsides dotted with kasbahs (fortified dwellings that house families and their livestock). Along the way, you will have the option either to take a break and visit the Ouarzazate Film Studios or stop for a hike. Once you reach Dades Gorge, you have the option of going for a hike, or relaxing at your hotel. Overnight in Dades. 6 to 7 hours drive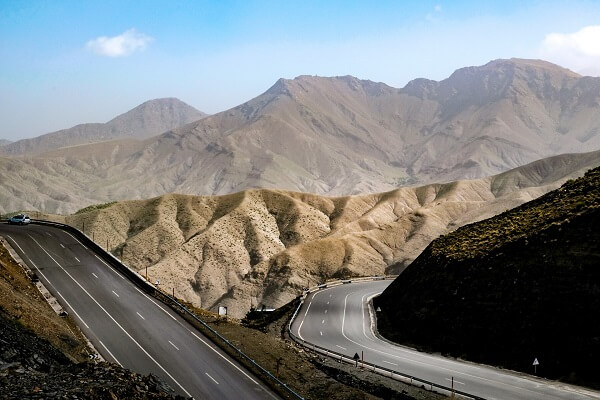 Day6: Dades Valley - Todra Gorge - Merzouga - camp
Breakfast at the hotel. Transfer from the Dades Valley to Todra Gorge – a massive fault dividing the High Atlas mountains, rising up 300 metres in a narrow valley with palmeries and Berber villages. Here, you can go for a hike to explore the palmery, a green oasis full of large date palms. After lunch you'll head further into the desert to the gateway town of Merzouga to pick up supplies for your desert trip. You will then drive on to a kasbah to pick up your camel. At sunset, you'll trek for an hour-and-a-half by camel to a Berber camp where you will enjoy a traditional Moroccan dinner, and sleep under the stars or in tents at a desert camp. 4 to 5 hours drive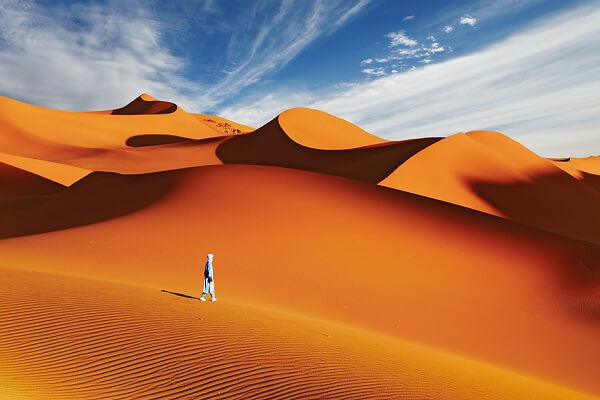 Day7: Camp - Merzouga - tinjdad - ouarzazate - Ait Benhaddou
Wake to a desert sunrise and then return to the kasbah by camel. You will then have a chance to freshen up and enjoy a breakfast. Once you are refreshed, you will head out of the desert for a drive to Ait Benhaddou. This is an ancient fortified city containing countless kasbahs and has been the atmospheric subject of numerous hollywood movies (The Mummy, Gladiator, Alexander, Lawrence of Arabia…) You will have the chance to walk around the buildings and explore with your guide. You will overnight in a hotel close to Ait Benhaddou.  5 to 6 hours drive.
Day 8: Ait Benhaddou - Telouiat - Tizi n' Tichka -  Marrakech
Travel along the Ounilla Valley to the Telouet Kasbah, a crumbling kasbah that was once an important stop for traders. Explore the Kasbah and then after lunch, you will head back over the Tizi-n-Tichka Pass to Marrakech . 3 to 4 hours drive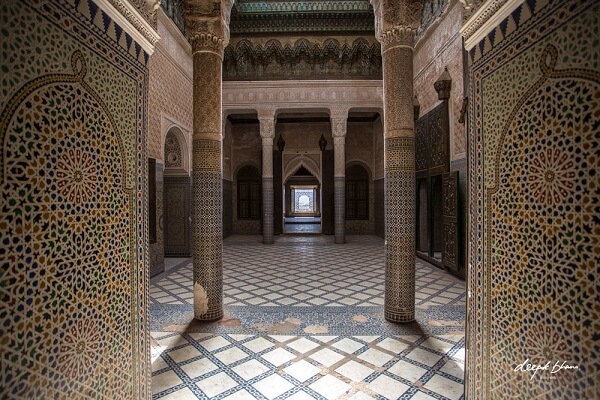 The most affordable price
LEt's start
your journey!