Three Valleys & berber villages Trek
Spend 3 days exploring the high peaks of the atlas mountains on foot the valleys are the home to tiny hamlets and villages of the ethnic berbers, a herding and farming community
Three Valleys & berber villages
Three Valles and Berber Villages trek:
Explore the Berber villages of the High Atlas Mountains on a 3-day trek from Marrakech Your walking trek will take you and your group through the stunning valleys of the Toubkal region.
The Imnan, Ait Mizan and Azzenden Valleys make for beautiful trekking routes all year round , go deep into a landscape of lush valleys and arid peaks.
Pack your luggage into mules and enjoy an unencumbered walk from Imlil through a series of high passes that gives you a vivid glimpse of life in isolated Berber communities. Sip tea with a local family and learn about the region's fascinating traditional culture; relax in a steamy hammam and sleep in one of the refuges that have sheltered generations of mountain travelers.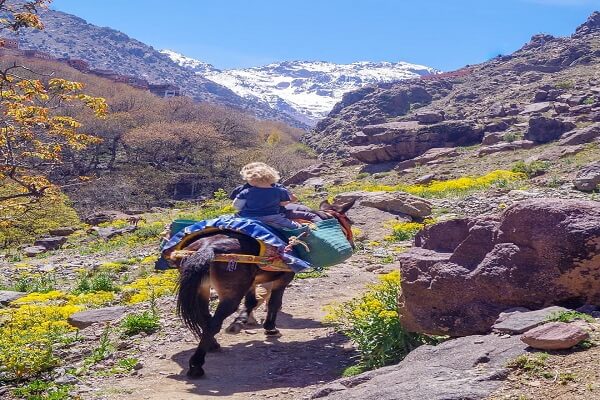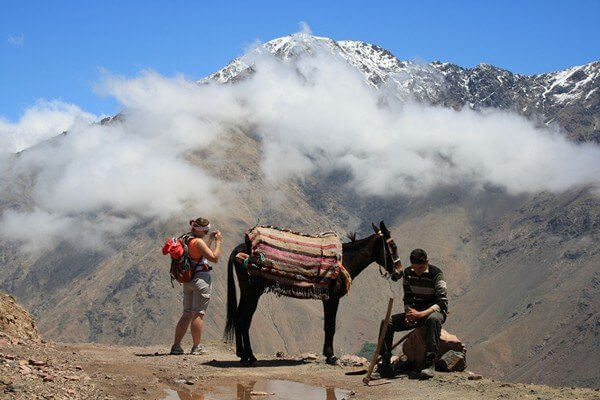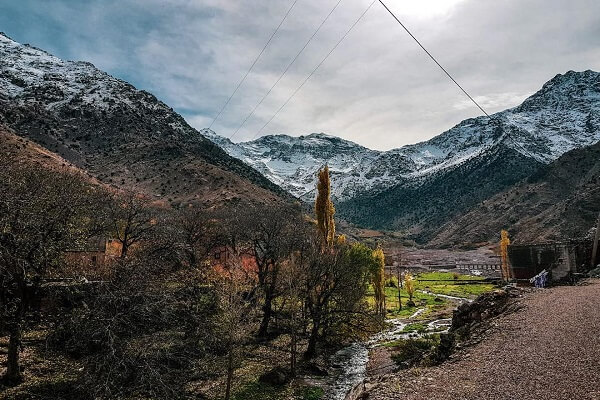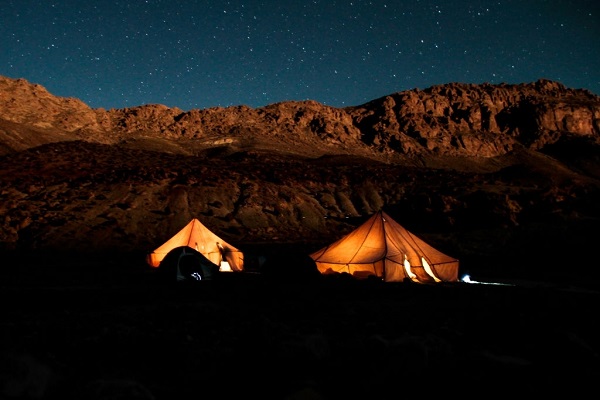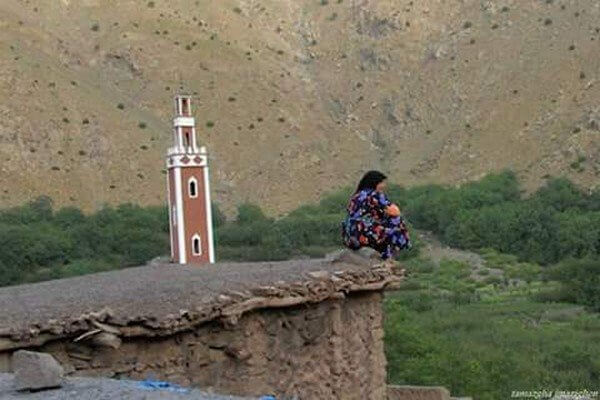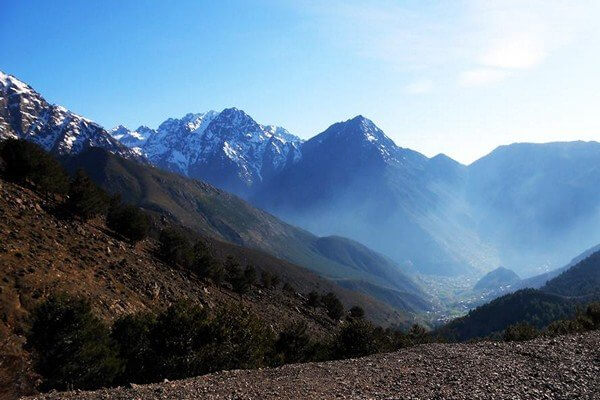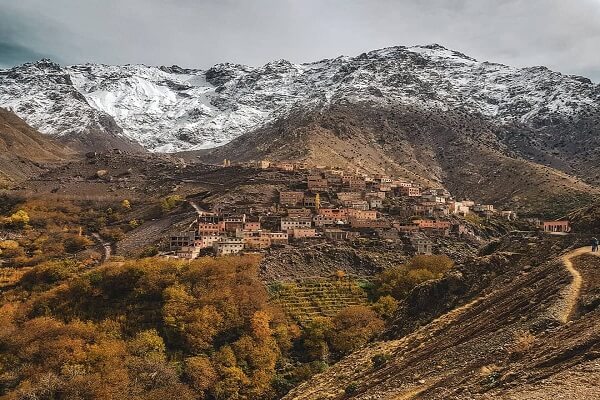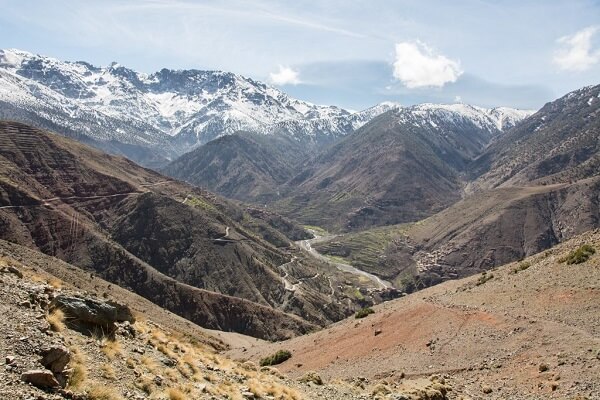 Day 1: Marrakech - Imlil - Tizi N' Tmatert - Tinghrinay
After a transfer to the village of Imlil, we start our trek. We walk from Imlil (1740m) towards Tinerhourhine, hereby passing by Tamatert. We will have lunch on the col of Tizi 'n Tamatert (2279m). After lunch continue to Ouanesekra-Tamguist. Later we arrive at Tinerhourhine (1600m) where we will spend the night in a local gite. 
Approx. 4 hours walking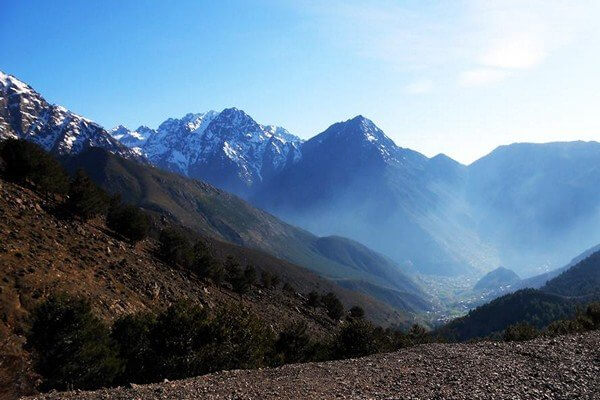 Day 2 : Tinghrin - Tizi n'Ougarsioual - Ait Aissa
We depart from Tinerhourhine along the Imnane Valley, hereby we pass the Berber village Ikkiss (1700m). We then continue to Tizi n'Aguersioual (2000m) and will have our lunch at Matate (2000m). We will spend the night in a local gite in Aït Aïssa (1800m). 
Approx. 6 to 7 hours walking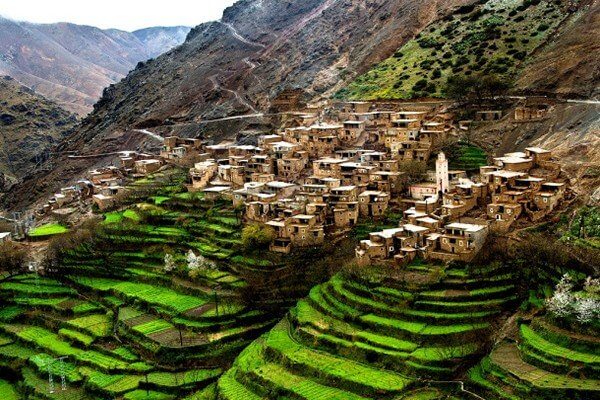 Day 3: Ait Aissa - Tizi n Mzik - Imlil
Today involves a fantastic climb out of the Azzadene Valley. You'll head up the valley towards Tizi Oussem from where you'll headup towards the pass at Tizi n Mzik (2489m) before descending down into Imlil. After lunch in Imlil you'll be transferred back to Marrakech leaving plenty of time to explore the City in the evening. Aprox. 4-5 hours walking.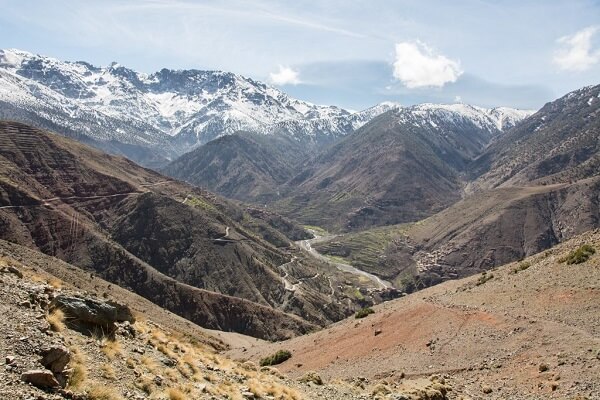 Day 1: Marrakesh - Imi Oughlad - Tinzert:
You'll leave the vehicle on the road up towards Imlil at Imi Oughlad (1,450m) where you will meet your Berber muleteer and guide. Your first day will be an easier aclimatisation trek in the Ouirgane National Park. The terrain here is gentler with copper green soil and juniper trees. Overnight in Gite in Tinzert, a small rustic Berber Village. Aprox. 4 hrs walking time.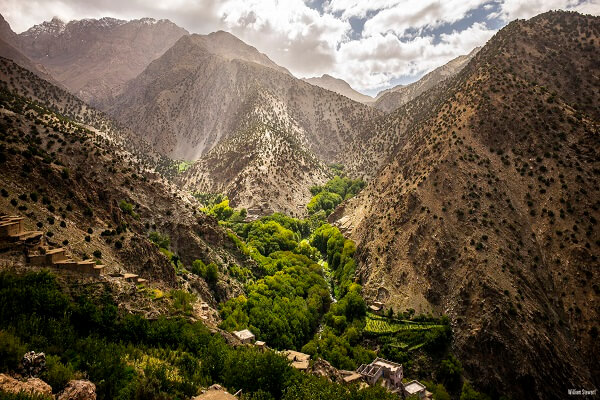 Day 2: Tinzert - Azzaden Valley (Ait Aissa):
After breakfast you'll head up and out of the valley and traverse over to the stunning Azzaden Valley. The views open up with a rushing mountan stream surrounded by lush walnut groves leading up towards Toubkal and her sister peaks at the head of the Valley. Overnight in a village Gite in Ait Aissa. Aprox. 5-6 hours walking.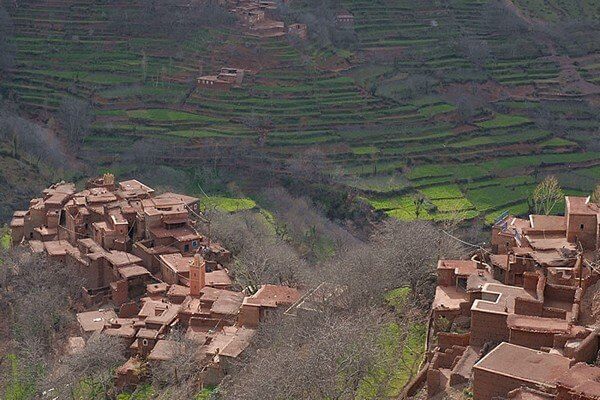 Day 3 : Ait Aissa - tizi Mezzik - Imlil
We depart from Aït Aïssa and walk towards Tizi Oussem (1900m). We pass by Tizi Mzik (2400m), and the village of Mzik before arriving back in Imlil. 
Approx. 4 hours walking time.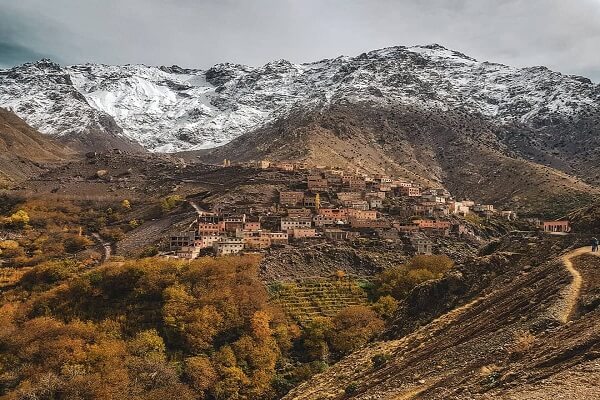 The most affordable price
LEt's start
your journey!