Toubkal Ascent and Berber Villages Circle Trek 6d/5n
This six-day trek in the Toubkal mountain will allow us to discover the Berber villages with Toubkal ascent .the highest peak in North Africa. Extraordinary hiking the mountains of Toubkal, the mountains both alive and wild, with the highlight the ascent to a peak of over 4000m, the roof of the north of Africa
6-Day Toubkal Ascent and Berber Villages Circle Trek: combining beautiful panoramas with the time to explore Berber villages and lifestyle of the locals. From the first day of trekking you will be immersed in everyday Berber life watching the locals working in their terraced fields and tending to their animals. This itinerary involves early starts and strenuous trekking days, moving from camp to camp each day but you will be rewarded with many fine photo opportunities, in particular at the summit of Jebel Toubkal 4167m. At the end of the day you will be able to relax in village cafes and enjoy a cup of mint tea or paddle alongside refreshing rivers and the turquoise shores of Lac D'ifni 2295m ,perfect hard climb before the summit day will take to tizi Ounnoums 3660m before you walk down to the basecamp. last day you will summit then long walk to imlil village where you will be picked up and drive to marrakech.
Day1: Marrakech - imlil - Tachedirt
You will be picked up from your place in marrakech and transferred to the small town of Imlil in the Atlas Mountains., you willmeet your guide and muleteer. Once you have loaded up your bags, the mule and cook set off together, taking a head-start to pick a perfect picnic spot and start cooking your lunch. You will start your trek by walking along the valley towards Tacheddirt, some 8kms from Imlil. The trail climbs up the pass at Tizi n'Tamatert (2279m) and then down to the pretty village of Ouanesekra and then onto Tacheddirt (2314m) where you usually spend the night camping at the river-side.
Approx. 5-6 hours walking time (844m ascent & 150m descent)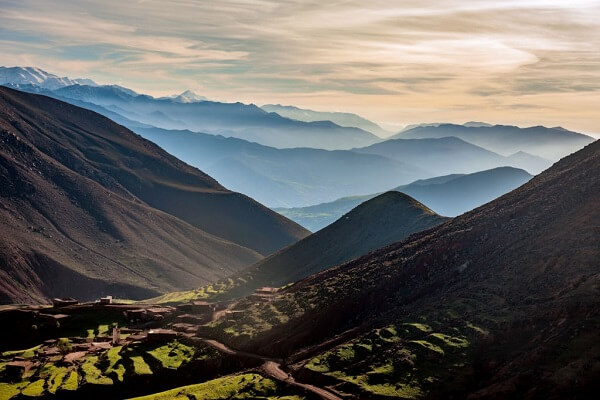 Day 2: Tacheddirt – Tizi Likemt (3555m) - Azib Likemt
Azib Likemt This morning starts with a long slow ascent across the valley and up to the pass at Tizi Likemt (3555m). It is fairly tough going with a long ascent and loose scree on the ground. From the pass, there is a fine view of Toubkal and its sister peaks. Then it is a long downhill descent to the village of Azib Likemt (2600m), where you camp for the night.
Approx. 5-6 hours walking time (1241m ascent & 955m descent)
Meals Included: Breakfast, Lunch and Dinner
Accommodation: Camping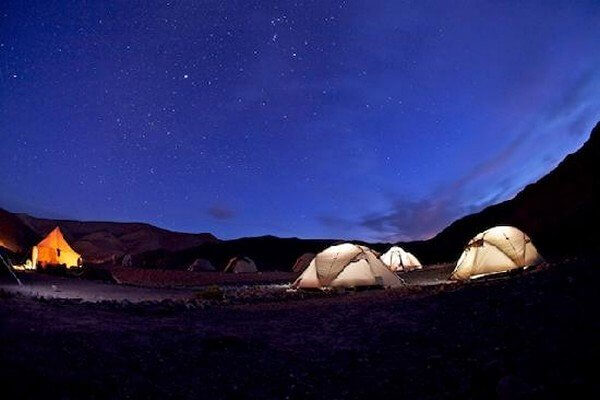 Day 3 : Azib Likemt - Tizi n' Ououraine (3120m) – Amsourzerte
Today is easier than the previous. The trek takes you through a variety of landscapes including more fantastic views of Toubkal and the Ifni Dome from Tizi n'Ououraine (3120m). The trail leads on towards Amsourzerte (1797m), arguably one of the nicest villages in the region, where you'll spend the night in a simple village Gite.
Approx. 5-6 hours walking time (520m ascent & 955m descent)
Meals Included: Breakfast, Lunch and Dinner
Accommodation: Village Gite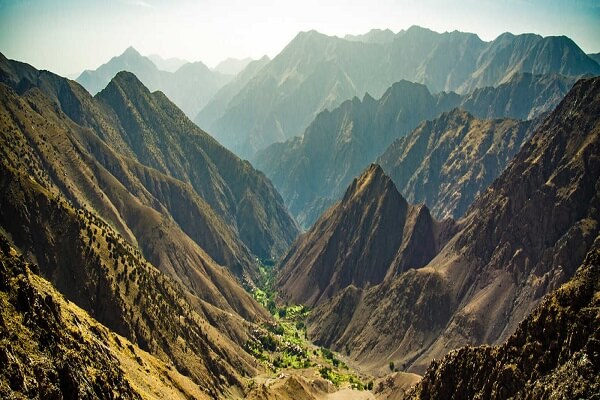 Day 4 : Amsourzerte - Ifni Lake (2392m)
Heading West out of Amsourzerte, you pass through several small villages on your way towards Ifni Lake, the only lake in the High Atlas Mountains. The Lake is surrounded by towering peaks, scree and rubble and is a pleasant place to set camp and spend the afternoon relaxing at the shore.
Approx. 3-4 hours walking time (595m ascent)
Meals Included: Breakfast, Lunch and Dinner
Accommodation: Camping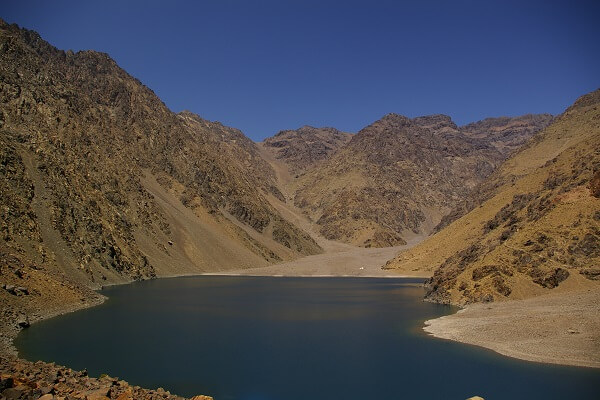 Day 5 : Ifni Lake -Tizi n Oianoums - Nelter Hut (3207m)
Today is the hardest day, heading up a long steep path up a scree slope towards the pass at Tizi n'Ouanoums (3684m), a narrow ledge between two shafts of rock. From here it is a long zigzag descent down a precipitously steep scree slope to Nelter Hut, a mountain refuge where you'll spend the night. The dorms at Neltner tend to be crowded with other trekkers aiming to tackle Toubkal early next morning so in the summer and when the weather allows we typically camp at the Refuge.
Approx. 5-6 hours walking time (815m ascent & 477m descent)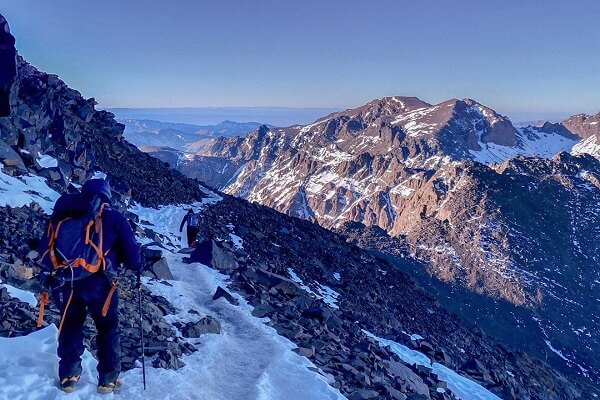 Day 6 : Toubkal Refuge – Toubkal summit (4,167m)– Imlil
Today you will be up early for the ascent of Toubkal . It's a challenging trek to the summit, but, weather permitting, you will be rewarded for your efforts with incredible views over the Atlas Range and the Sahara Desert. After the glory of the summit, you will retrace your steps to the Toubkal Mountain Refuge and then follow the well-trodden path back to Imlil, passing the holy Muslim site of Sidi Charmmharouch on the way. You will arrive back in Imlil in the late afternoon, where you will then be able to have a hot shower and then relax on the roof terrace, taking in the views of the mountains you have just been trekking amongst.
Approx. 10-12 hours walking (960m ascent & 2427m descent)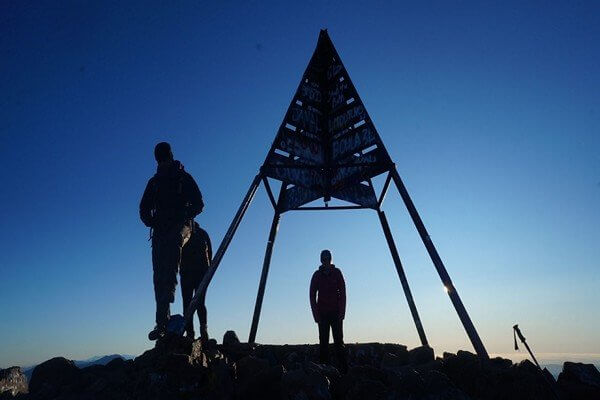 The most affordable price
LEt's start
your journey!