Ouzoud Waterfalls day Trip
Enjoy full Day excursion from Marrakech to Ouzoud Waterfalls, one of the most remarkable natural attractions in the Atlas mountains. Ouzoud Waterfalls 110 m high are located in the High Atlas Central of Morocco, best waterfalls in Morocco they are well worth the exertion of going there, it is an amazing day trip
Ouzoud water falls day Trip: Ouzoud means "the act of grinding grain" in Berber, the backside of the falls is accessible through a shaded route, at the crown of the falls there are a dozen old small mills that are still in employment. It is the most visited site of the region Green valleys, mills, orchards and a superb circuit of the gorges of the El Abid River (in Arabic, "Slaves' River"). Many local and national associations lead projects to protect and preserve the site.
Getting out of the bustling city and relaxing in the natural spectacle of this place will be the first real sense of pleasure you will get on this excursion. Few tourists manage to get out as far as these areas but this excursion will take you from the city to the waterfalls and back within one full and spectacular day.
Not that many people will get to see the parts of Morocco that we shall on this excursion. You should bring a good pair of walking shoes as we will occasionally be exploring the beauty of the countryside as we head into the cascades at Ouzoud.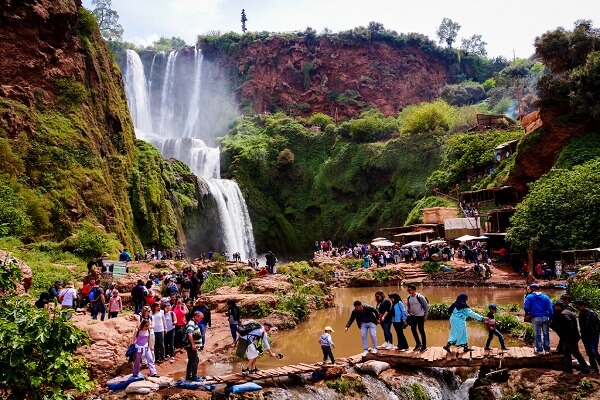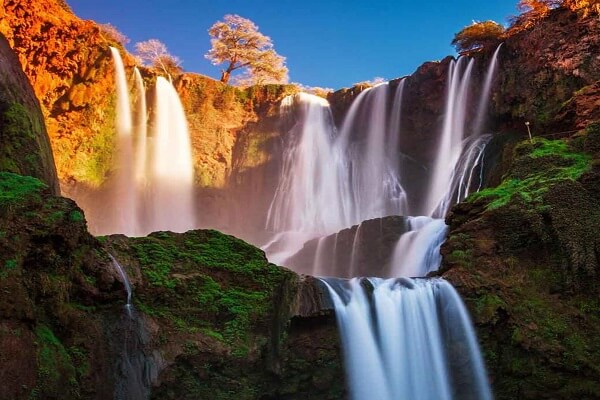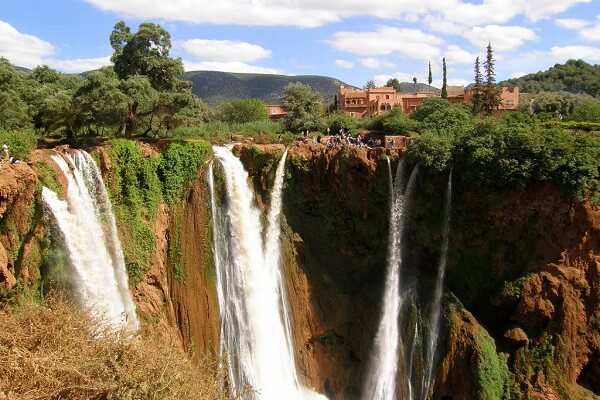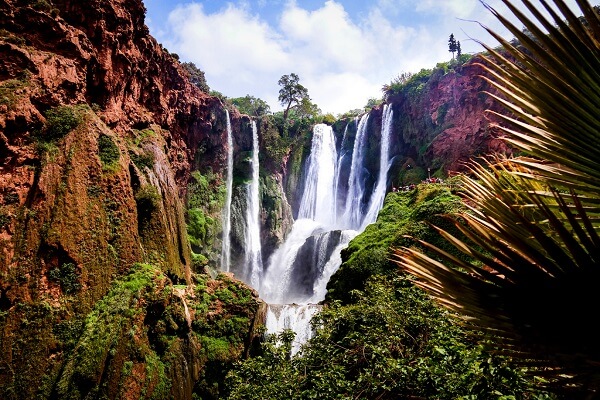 We will pass several small towns and villages with a real rural feel about them. At times you will be forgiven for thinking you've travelled back in time as some of the rural villagers go about their daily business in some of the most spectacular areas of outstanding natural beauty.
Along the way you will see the monkeys and even greet them as they are not as shy as you might expect. Once we reach the waterfalls you will have a chance to be shown some of the best features of this area by our very own guide.
The most affordable price
LEt's start
your journey!