1-Day Camel trek in Atlas Mountains
Camel riding day tour in high atlas allow to you to experience the the beauty of toubkal national park from the back of the camel, During the tour you will see the berber villages of asni & the highest peaks of atla​s mountains, If you came in saturday you will visit the souk of asni
1-Day Camel Trek in Atlas Mountains: You will be picked up from your accommodation in the Marrakech region. The drive takes 45 minutes from Marrakech or Ourika valley, but rather less from Imlil,
You will meet your camel and be given some basic instructions before starting the trek from a hamlet, Moulay Brahim; it follows a route through juniper and pine forest, passing many villages near Asni, with fine views of Mount Toubkal (4,167m), the highest peak in North Africa.
start from Rha Moulay Brahim, ride up the camels through a juniper forest, stunning view of Asni villages & the Atlas Mountains snowed peaks, after highest point which is Tizi n'Ourken, panoramic views of Tahnaout village & the surrounding, following a camel path & pass through Outghale village & Terre d'Amanar, The lunch will be provided on the way
After lunch continue through the barly & almond fields until Tahnaout, pick up & drive back to Marrakech.
The trek lasts 2.5 – 4 hours .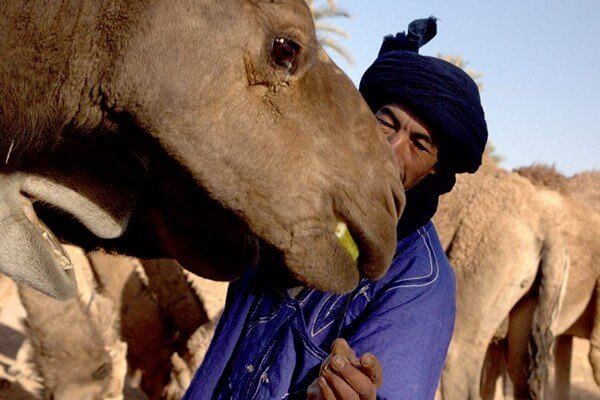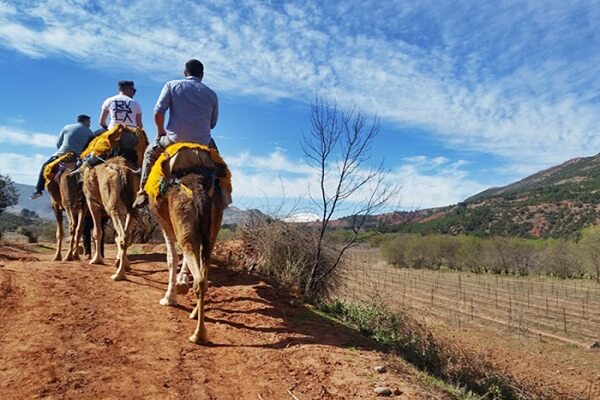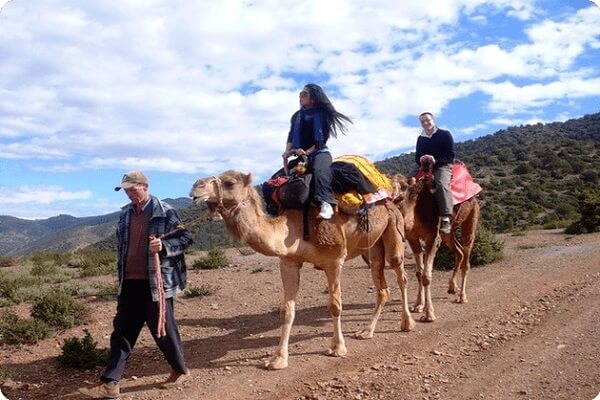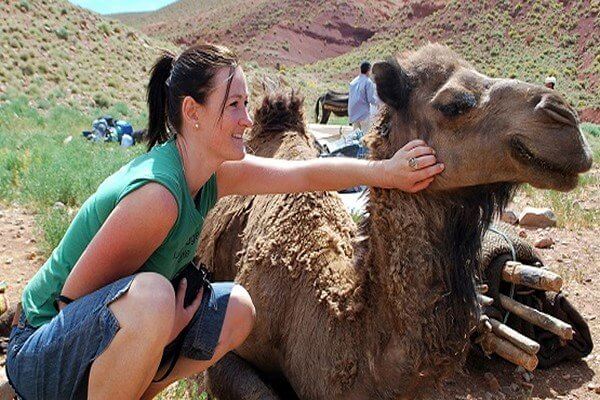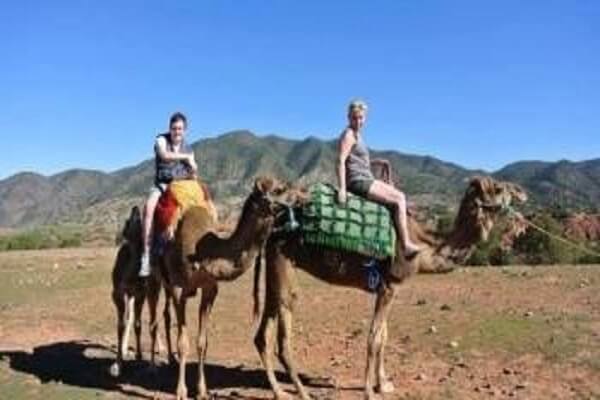 The most affordable price
LEt's start
your journey!