Toubkal Ascent Trek 2D/1N
Challenge yourself to climb the highest peak in North Africa ( Mount Toubkal ) in 2 days. The tour starts and finishes in the vibrant city of Marrakech, ​ its challanging but anybody in good physical condition can reach the top
Mount Toubkal Trek 2 days: Have you ever thought of climbing the renowned and highest peak in Morocco and North Africa ? Why not its Available all year, Jebel Toubkal is North Africa's highest mountain. It has been a target for mountain climbers since the 1920's when the Club Alpin francais founded a branch in Casablanca and European adventurers started discovering High Atlas Mountains.
The path leading from Imlil directly to Jebel Toubkal is a perfect choice for those who don't have enough time and want to get straight on top. This two-day trek with an overnight stay in a mountain refuge and an early morning set off for the peak provides marvelous moments observing the silent beauty of the rocks lit up with the sun's first rays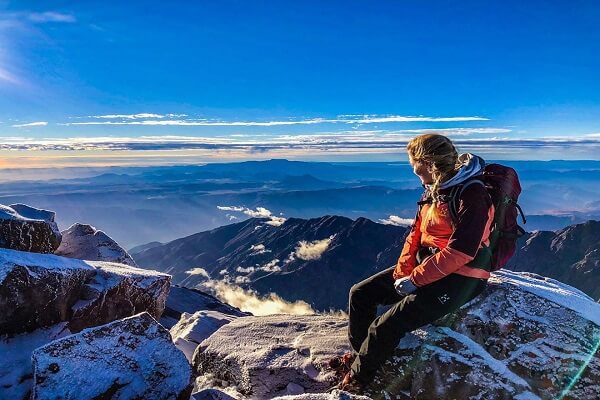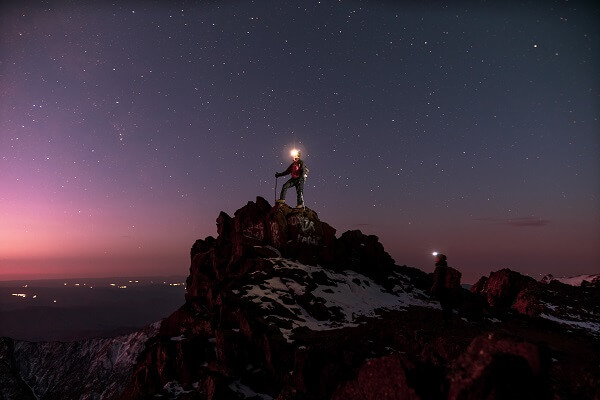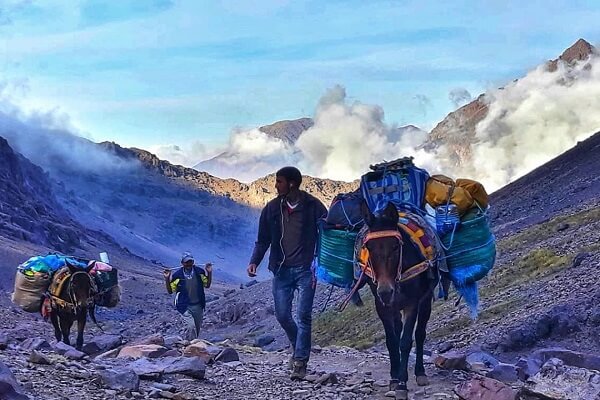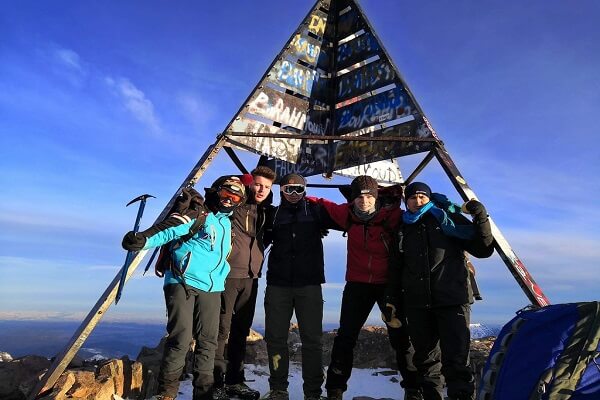 Day 1 : Marrakech - Imlil - Toubkal Refuge :
After an early breakfast at the hotel in Marrakech, our driver will pick you up and take you to the heart of Morocco's High Atlas mountains, the trek starts from Imlil (1740m), at 67km on the south west of Marrakech, here you will meet the team who will accompany you during trek, the muleteers will deal with your luggage, food & all other equipments that we usually provide for our clients, within half an hour you start the walk with an experienced mountain guide through the Berber villages following a mule track which will take you to the mountain hut via the shrine Sidi Chamhrouch (2500m) where you will have your lunch, after lunch & a short break, continue towards the refuge (3200m),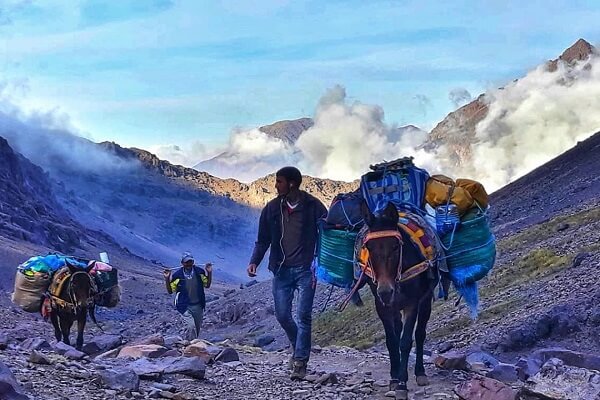 Day 2 : Toubkal Refuge - Toubkal Summit - Imlil :
Wake up early to avoid the sunny way, breakfast around 5.00am and start the ascent climb at 5.30am, step by step until you get to the point above the hut where you have a short break with nuts, water etc..
After 3h/4h walking up the hill, you will be able to see all the high atlas mountains like a view from the air, stunning view of the green valleys & Berber villages, a break on the summit of jebel toubkal will allow to take pictures & enjoy the views before heading down to the hut, a diversify lunch will be ready for you there.  After lunch you walk down hill towards Imlil by the same route but you have an option to stay on the hut 2nd  night depending to your flight time & holiday schedule (to be informed in advance if needed).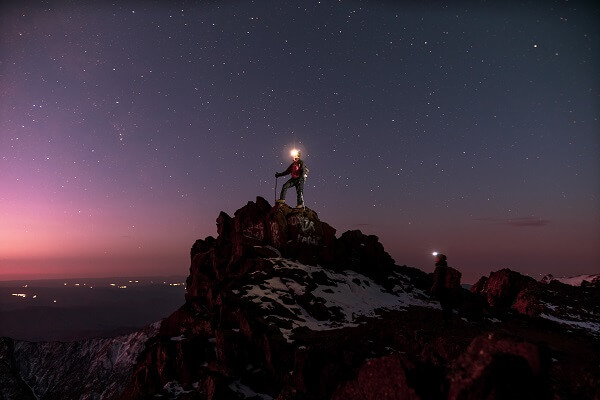 The most affordable price
LEt's start
your journey!