Mt Toubkal & Zagora Desert 4d/3n
Good express Toubkal Mount ascent trek & Erg chebbi desert tour, In comparison to Erg Chebbi and Erg Chigaga, Zagora does not offer a real desert experience but is a good choice for family tours with children or anyone with limited time
Mt Toubkal & Zagora Desert 4d/3n
Get out of the city and into the desert during this 4-day, 3-night excursion from Marrakech into the atlas mountains Sahara Desert. climb mount toubkal the highest peak in north africa  before you head to zeagora Travel along the Tizi-n-Tichka pass through the Atlas Mountains, and check out the UNESCO World Heritage site of Aït Benhaddou kashbah.  Then trek into the desert by camel, spending the night under the stars camping in the Sahara. Your desert excursion also includes a driver (who serves as guide), 1 nights of accommodation minivan.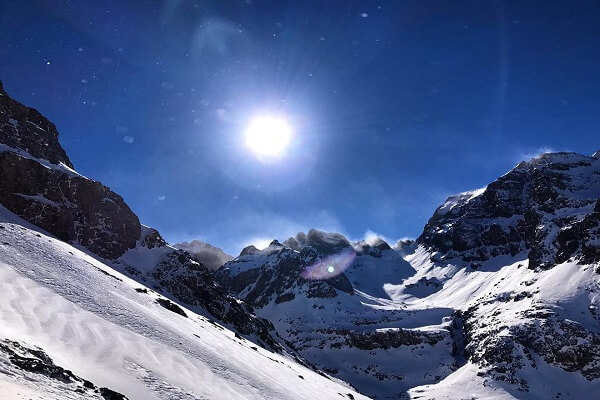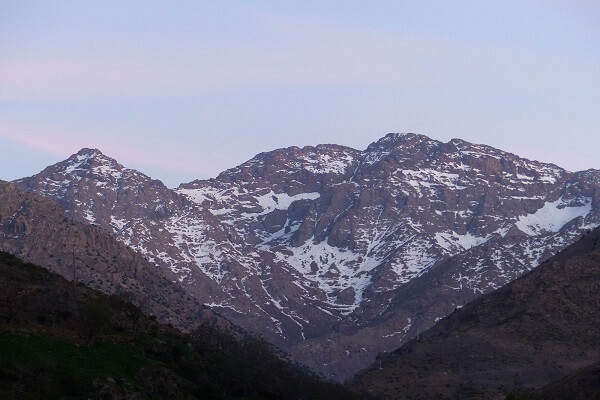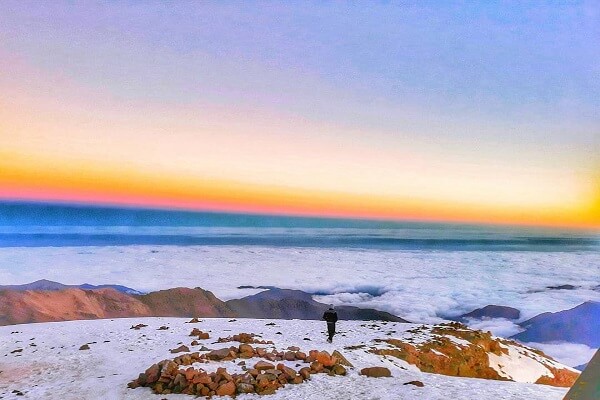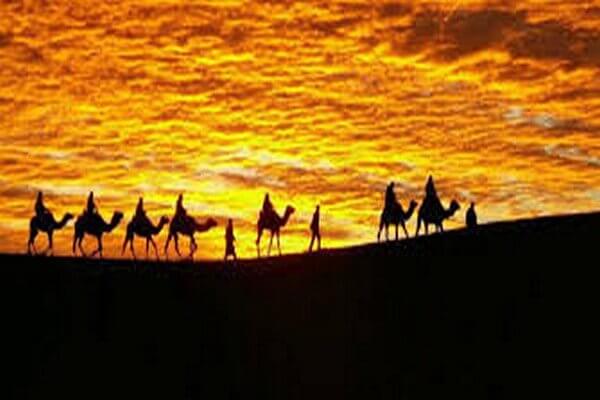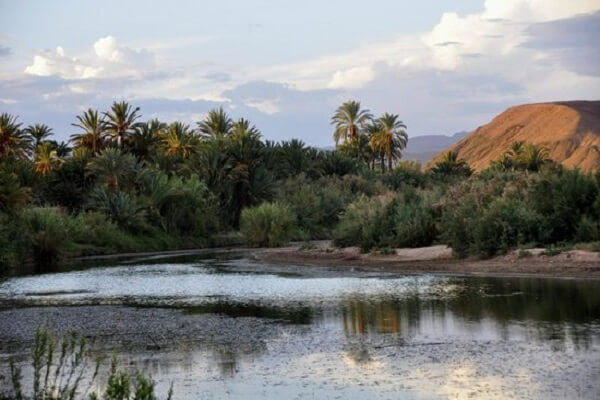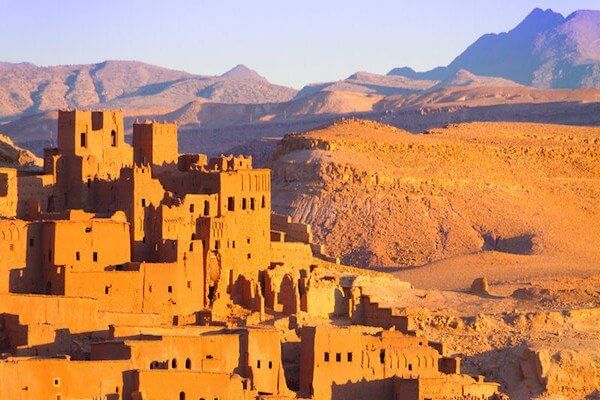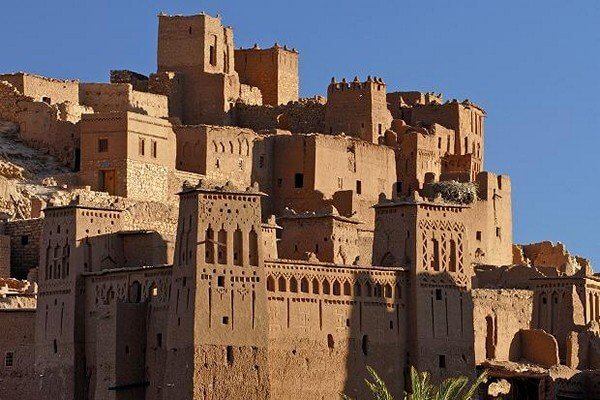 Day 1 : Marrakech - Imlil - Toubkal Refuge
After a transfer to the little village of Imlil we begin our trek. Heading along the Maizane Valley, we first pass the village of Armed and then onto the shrine of Sidi Chamharouch. We then continue east and by crossing the flood plains our route takes us along mule tracks and up into the high rocky cliffs above the valley. Crossing the river we eventually come to the pastoral shrine of Sidi Chamharouch, which attracts tourists and pilgrims. From here the trail continues to climb steadily, snaking and zigzagging its way up to the snowline and the Toubkal Refuge (3206m), our stop for the night. Approx. 5 to 6hrs walking.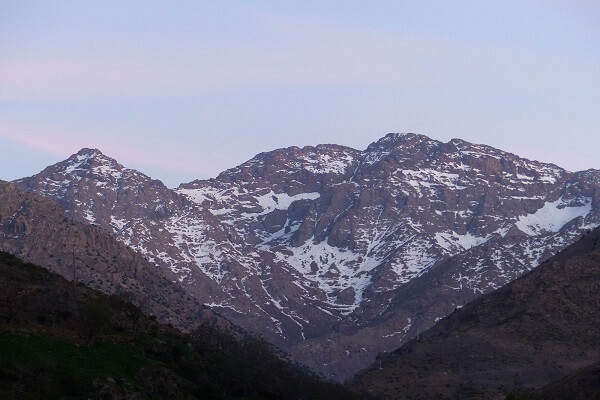 Day 2 : Toubkal Refuge - Toubkal Summit - Imlil
Early in the morning we make our attempt on the summit of Jebel Toubkal, the highest peak in Northern Africa. Our route takes us up the south cirque, crossing the stream above the refuge. The walking is relatively straightforward, but the screwy and the altitude will make the going quite difficult in parts. The views along the way make the journey more than worthwhile. When you reach the summit you will see that the vistas across the surrounding landscape are quite breathtaking. From here there are unrestricted views in every direction,
We will retrace our steps when we return down the mountain and head back towards Imlil wher you will spend the night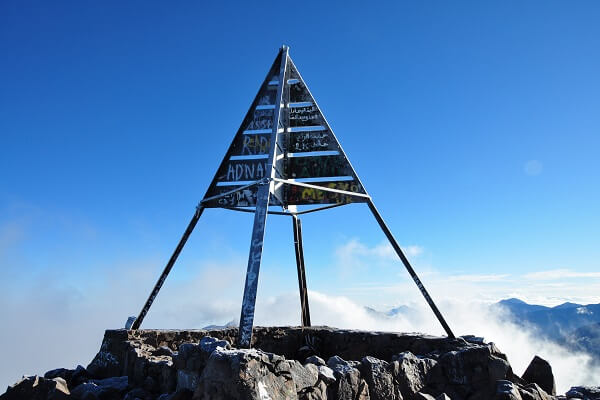 Day 3 : Imlil – Ait Ben Haddou – Ouarzazate – Agdez – Draa valley – Zagora
Early start from imlil, towards the Haut Atlas via the col of Tizi n'Tichka (at an altitude of 2260m) going through Ait Ben Haddou Kasbah ; visit of the fortified villageís Kasbah (lunch on the spot). In the afternoon, road towards Ouarzazate to continue to Zagora by way of the Anti-Atlas, the Berber village of Agdez and the Draa Valley with its procession of palm trees.
Arrival in Zagora, change 4×4 for dromedaries to admire the sunset and spend the night under canvas.
Dinner and night in bivouac under canvas
Day 4: Zagora – Draa valley – Agdez – Ouarzazate – Tizi-N-Ticha - Marrakech
Wake up early in the morning to be at the sunrise, coming back by dromedary until Zagora to catch up the 4×4, then departure for Ouarzazate via the Draa Valley and Agdez (lunch on the way). 
Go back to Marrakech in the afternoon.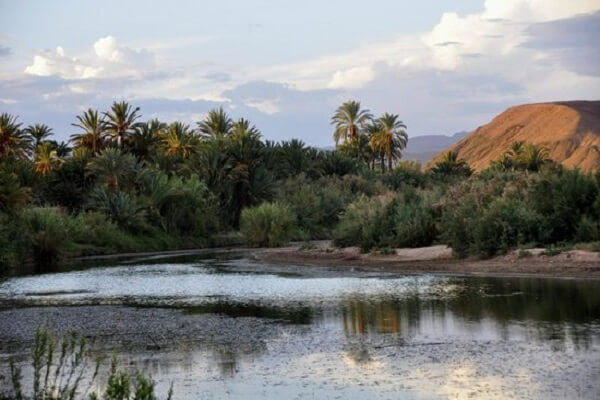 The most affordable price
LEt's start
your journey!