The Ourika Valley is the easiest, closest and thus one of the most popular day trips from Marrakech. On our Ourika day trip you'll travel on a private tour with your own vehicle, driver and guide. To achieve a truly authentic Ourika Valley experience we aim to avoid the typical tourist traps and focus on real Berber village life,
Ourika Valley Day Trip From Marrakech:
Argan & Souk Experience Departing Marrakech one of our first visits is to a locally run Argan cooperative where we will see local women cultivating and pressing the Argan nut to make cooking oil, butter and cosmetic products. Next you have the chance to visit a souk located near a picturesque Zaouia. Every Monday the largest souk of the valley is held here.
Ourika River & Setti Fatma Continuing along the valley following the Ourika River we'll experience classic Ourika scenery of palm tree plantations and fruit trees with tiny hamlets, summer homes of wealthy locals and riverside restaurants. At Setti Fatma, a favourite weekend resort of many Marrakshis, we will visit the famous tomb of Setti Fatma.
Berber Village Trails Next we drive around the valley enjoying views of high green terraces, surrounding Atlas peaks, rocky village foothills and the seven small waterfalls that surround the village. After enjoying a tasty Berber lunch there is time to explore on foot, following village trails in search of a traditional way of life before we make the return drive to Marrakech.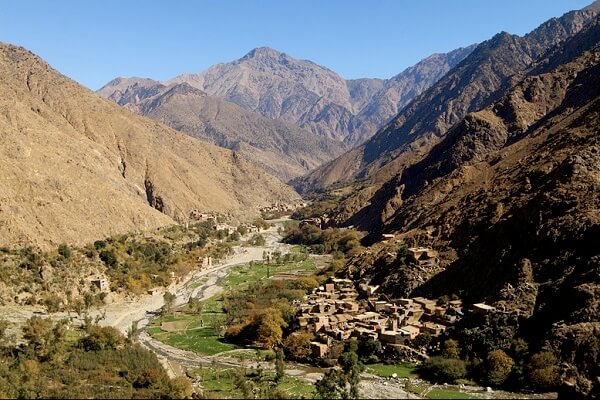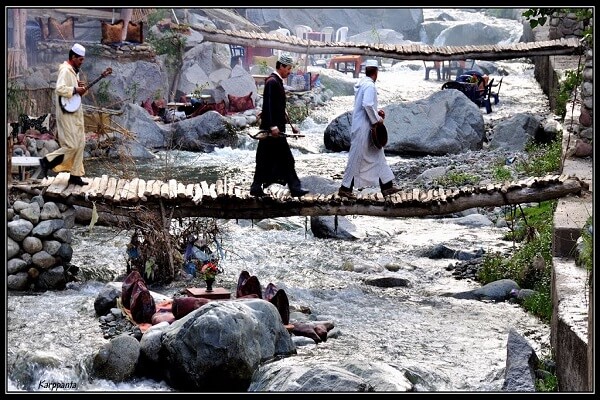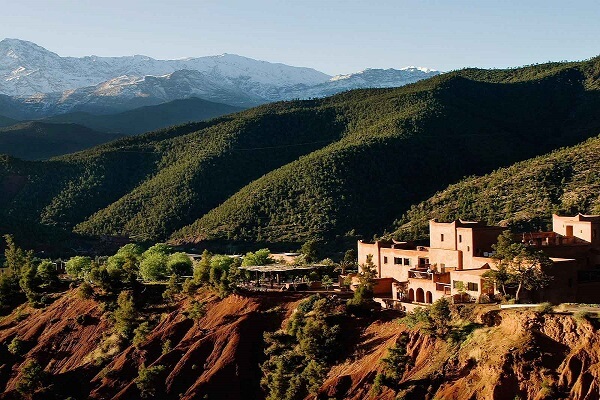 Ourika is a story based on the life of a woman who was purchased as a child (in or around 1786) by the Chevalier de Boufflers, the colonial administrator of Senegal, and given as a gift to the de Beauvau family. The most well-known of these is Claire de Duras's 1823 novel of the same name.
The novel marks a critical point in European literature. It is the first French text to depict a black woman character with a complex psychology. It is the first text to create "an articulate and educated black woman narrator," and "one of the most compelling works of short fiction in French and a startlingly modern commentary on race."
The most affordable price
LEt's start
your journey!