Berber villages & Sahara desert 6d/5n
Spend 4 days exploring the high peaks of the Atlas Mountains on foot, After that you change the direction to the the desert to the magnificent Erg Chebbi sand dunes. Camel trekking, sleeping under the stars, Visit World Heritage site of Ait Benhaddou. This is a fantastic way to get a taste for Morocco's South East
Berber villages & Sahara desert 6d/5n
Explore the Berber villages of the High Atlas Mountains on a 3-day trek from Marrakech Your walking trek will take you and your group through the stunning valleys of the Toubkal region. The Imnan, Ait Mizan and Azzenden Valleys make for beautiful trekking routes all year round
Erg Chebbi is a dune field of about 22 Km from north to south  Among the dunes there are several oasis . The trip to the oasis starts with a long route by road which is an experience itself geographically speaking, and also because of the numerous stops to cool down and get in contact with the people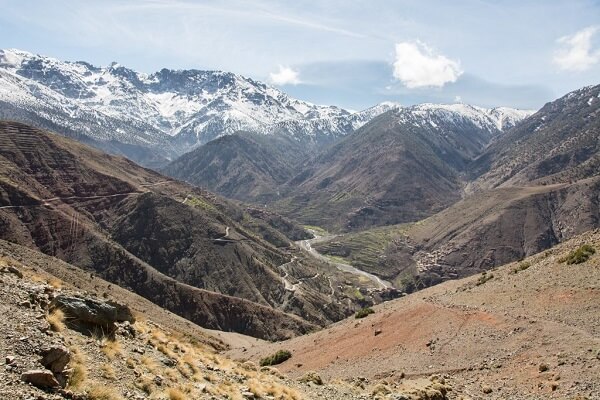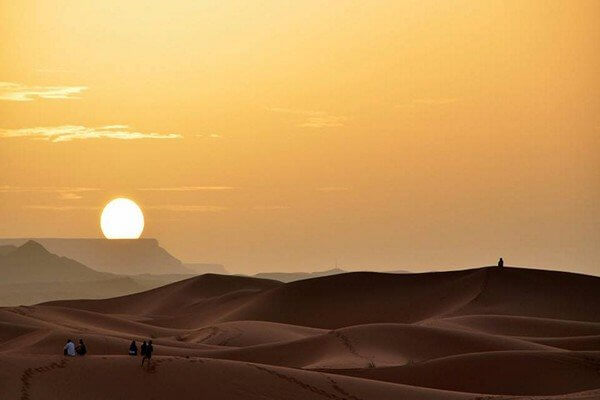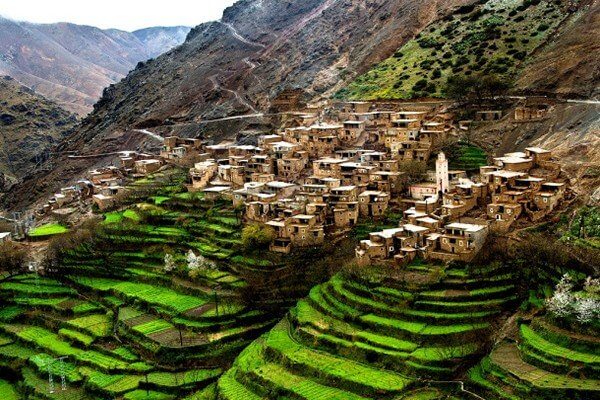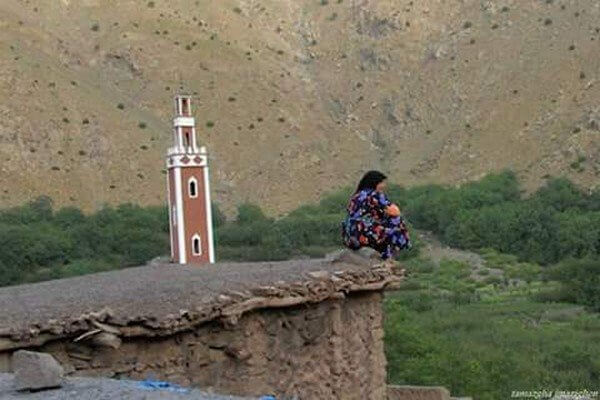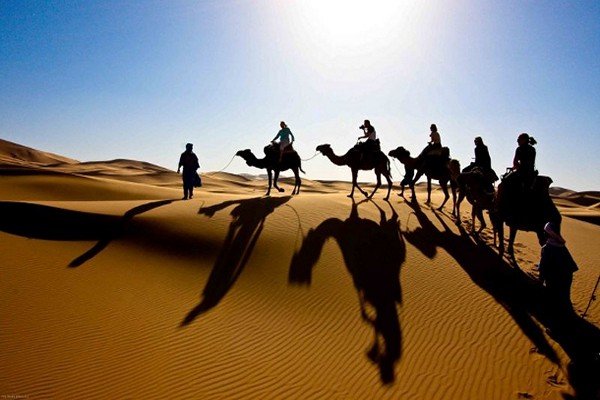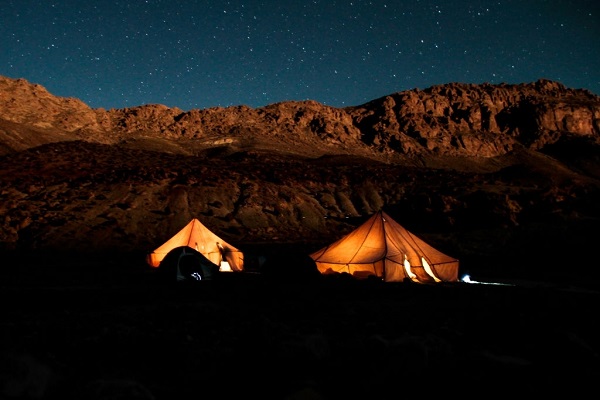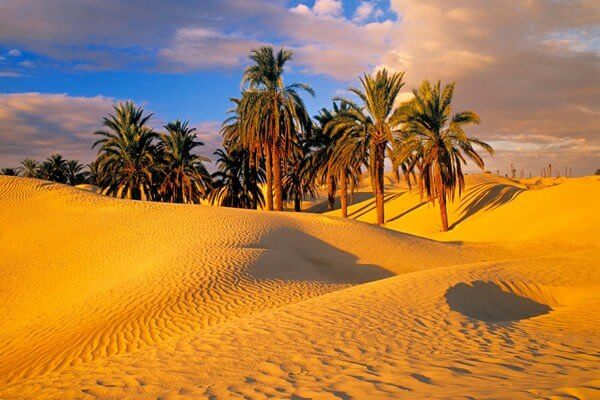 Day 1: Marrakesh - Imi Oughlad - Tinzert:
You'll leave the vehicle on the road up towards Imlil at Imi Oughlad (1,450m) where you will meet your Berber muleteer and guide. Your first day will be an easier aclimatisation trek in the Ouirgane National Park. The terrain here is gentler with copper green soil and juniper trees. Overnight in Gite in Tinzert, a small rustic Berber Village. Aprox. 4 hrs walking time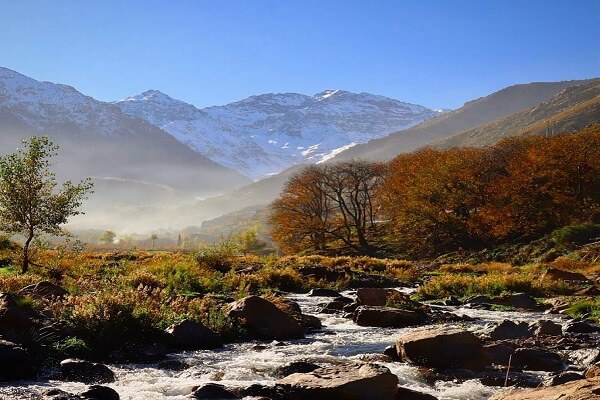 Day 2: Tinzert - Azerfsan - Azzaden Valley (Tizi Oussem):
After breakfast you'll head up and out of the valley and traverse over to the stunning Azzaden Valley. The views open up with a rushing mountan stream surrounded by lush walnut groves leading up towards Toubkal and her sister peaks at the head of the Valley. Overnight in a village Gite in Ait Aissa. Aprox. 5-6 hours walking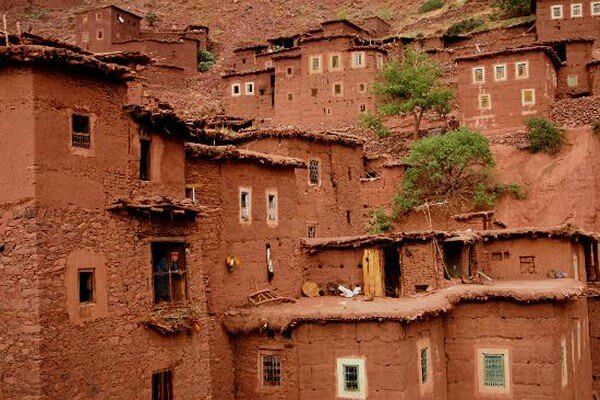 Day 3: Tizi Oussem (1850m)- Tizi n Mzik 2467) - Imlil (1740m):
Today involves a fantastic climb out of the Azzadene Valley. You'll head up the valley towards Tizi Oussem from where you'll headup towards the pass at Tizi n Mzik (2489m) before descending down into Imlil. After lunch in Imlil you'll be transferred back to Marrakech leaving plenty of time to explore the City in the evening. Aprox. 4-5 hours walking.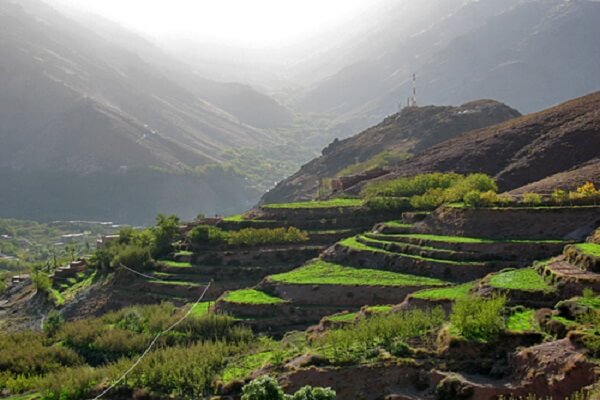 Day 4: Imlil - Tizi N'Tichka - Ait ben haddou - Dades Valley :
Depart at 8:30 from imlil and Transfer to World Heritage Site of Ait Benhaddou backdrop for more than 20 films, crossing the spectacular Tizi n'Tichka Pass of the High Atlas mountains. You will pass through many Berber villages, and once in the desert, riverside oasis and barren hillsides are clustered with Kasbahs (fortified dwellings that house many families and their livestock). Transport to Valley of the Roses, Moroccan dinner and evening at a typical small hotel with beautiful views of the Dades valley, valley of a thousand kasbahs. Overnight in Dades.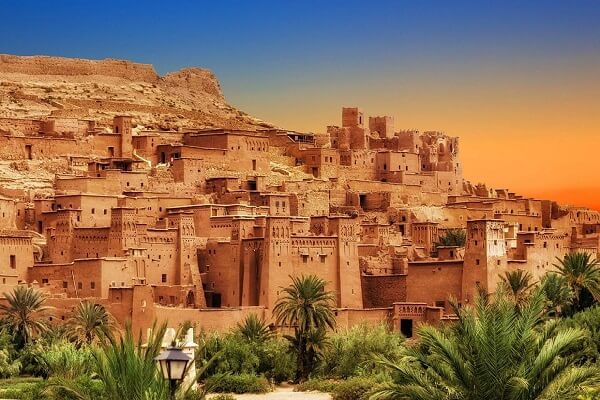 Day 5 : Dades Valley - Todra Gorges - Merzouga : 
Breakfast at the hotel. Transfer from the Dades Valley to Todra Gorge: a massive fault dividing the High Atlas mountains, rising to 300 m in a narrow valley with palmeries and Berber villages. After lunch you will transport further into the desert to the tiny village of Merzouga, where you will overnight camel trek into the beautiful Erg Chebbi dunes – the highest in Morocco. One and a half hour camel ride at sunset to a Berber dinner and sleep under the stars or in tents at a desert cam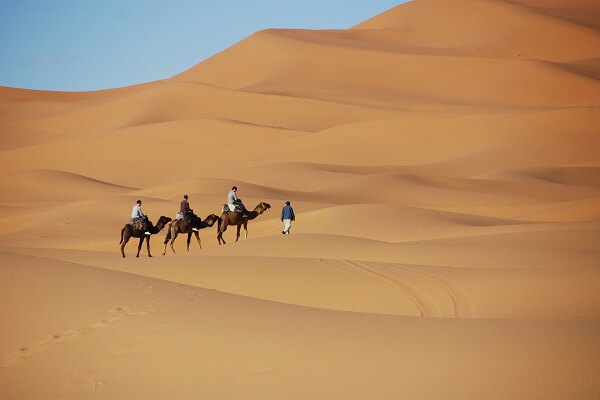 Day 6 : Merzouga - Agdez - Ouarzazate - Marrakech :
Wake up early , just prior to sunrise, we have a 1h camel ride at sunrise to explore the area further and we head back to Merzouga on our Camels. When we reach Merzouga, have breakfast & have the opportunity to shower and then we begin our journey through the stony desert and over the Atlas mountains, with plenty of stops for photos, exploring and lunch as we return to Marrakech. The usual arrival time in Marrakech is between 17:00hrs and 18:00hrs.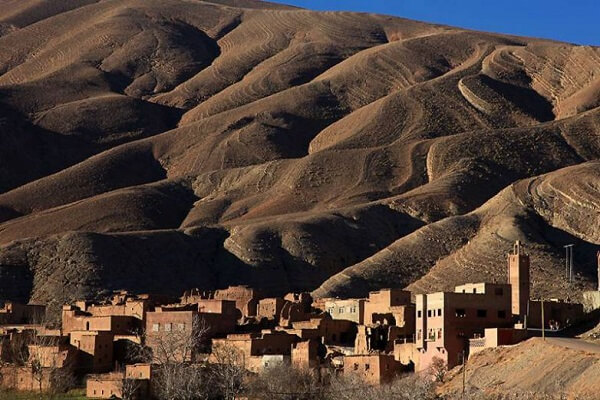 The most affordable price
LEt's start
your journey!