2-Day Atlas Mountains Trek
2-Day Atlas Mountains Trek ( Imlil and Azzaden Valley ): Hike across deep gorges, Gushing river streams and jenniper forests. Get amazed by the highest waterfall in the Atlas Mountains. Go through Berber villages, meet locals and discover their lifestyles, All That in 2 day Trek from Marrakech
imlil & azzaden valley trek
2-Day Atlas Mountains Trek – Imlil and Azzaden Valley Tour: Trekking from Marrakech through many little hamlets and Berber villages to the magnificent Western High Atlas Mountains. A part of this two day trek leads across the imlil National Park. Imlil & azzaden area is significant with red color, its slopes are covered with juniper trees and dotted with traditional flat – roofed houses made of stone. Get over Tiz M'zzik Mountain pass (2500m) The big Plateau is one of the highlights of this hikeand then descend down to Tizi Oussem village for the night.
On day 2, you trek down to the Assif Azzaden Valley, passing through several Berber hamlets and up to the Tizi Oudite pass and down to the village of Aguersiouâl. Enjoy your lunch by the river before you set for another hour up the Imlil valley prior to getting back to the starting Point and transfer back to Marrakech .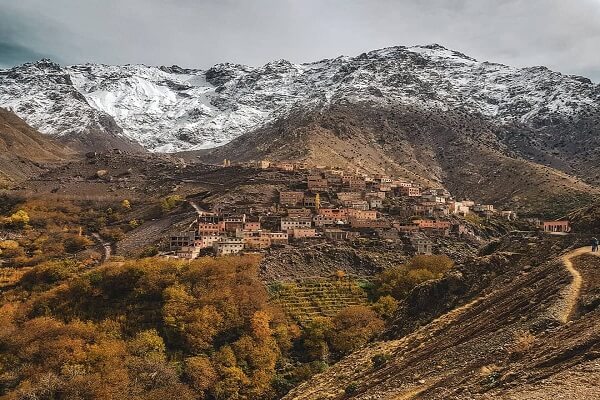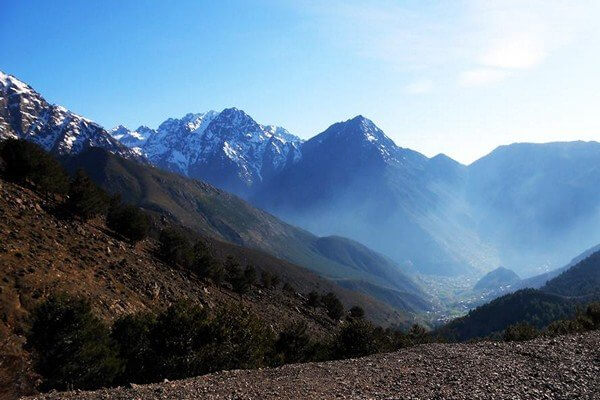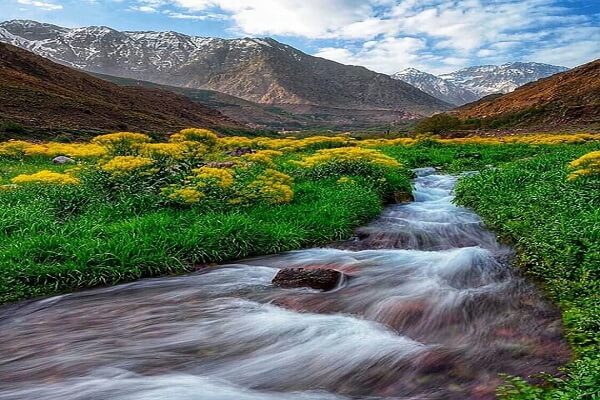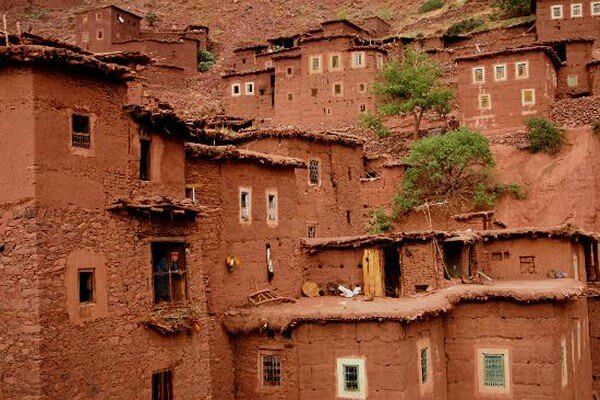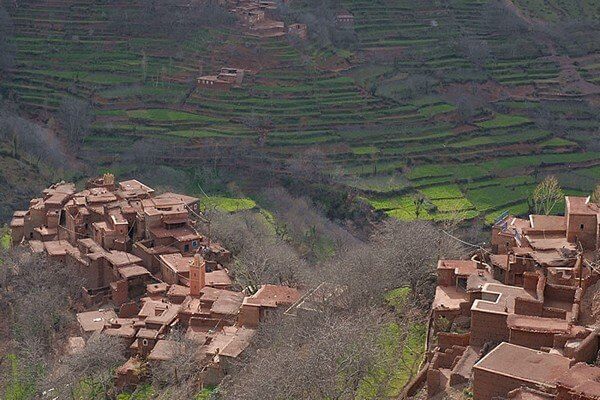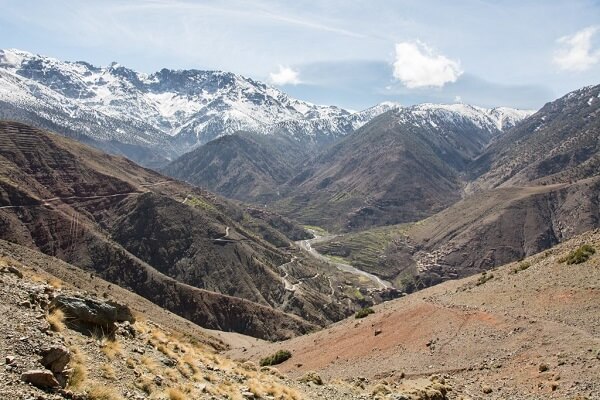 Day 1: Marrakech – Imlil – Tizi Mzik - Tizi Oussem village (1850m).
After breakfast in Marrakech,pick up & drive towards the high Atlas Mountains via Tahnnaout, Oued Ghighaya & Asni, enjoy the stunning view of the villages along the valet.Arrival to Imlil (65km from Marrakech), meet the guide & multeer andthen start the trek & climb Tizi Mzik pass (2684m), spectacular view over Imlil valley & Toubkal Summit, continue to Tamsoulte to visit the highest waterfalls in the Atlas Mountains (100m of hight), down the Azzaden valley through juniper forest to get to Tizi Oussem village.Overnight at the Guest house in the village.5hrs walking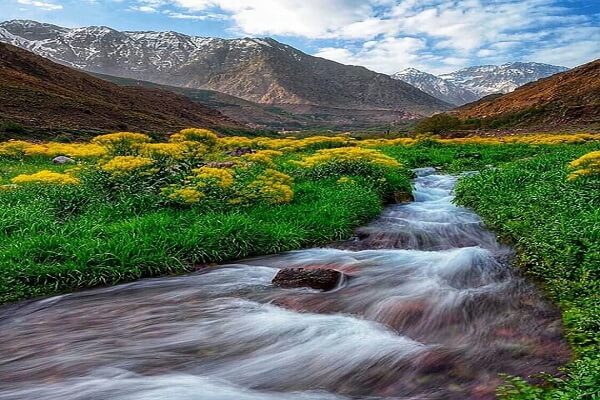 Day 2: Tizi Oussem – Id Issa village – Tizi Oudid (2000m) – Mattat- Imlil (1740m)
After breakfast, enjoy the sunshine on this colorful valley & its marvelous typical Berber villages, leave Tizi Oussem & continue down to Id Issa village, before heading up to Tizi Oudid mountain pass (2000m), cross matat village after a wild thurifer juniper  forest, get lunch under walnut groves and relax near the river.On the afternoon transfer back to Marrakech.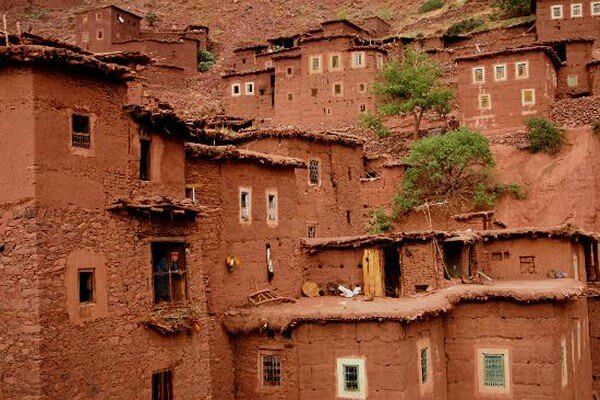 The most affordable price
LEt's start
your journey!