3-Day Mount Toubkal Ascent Trek
Take your time and climb the highest peak in north africa Mount toubkal at elevation of 4167m with 2 nights in The base camp, the best option for whose not mountaineers and they want to take it easy. Please contact Us for more info
3-Day Mount Toubkal Ascent Trek: Climb the beautiful Mount Toubkal on this glorious 3-day trek through the wilderness Due to the elevation, the trek is considered one of the hardest, but also one of the most beautiful , visit some of the most spectacular places in the region, including the village of Imlil,
the Toubkal Massif, the shrine of Sidi Chamarouch, and the summit of Jebel Toubkal. Aguelzim mountain is located above the Azzaden valley and offers stunning views over the Atlas summit.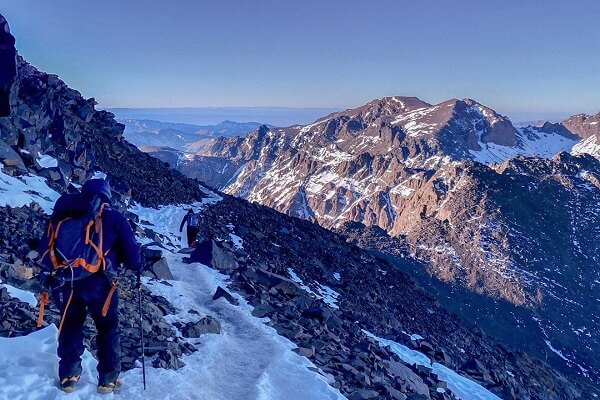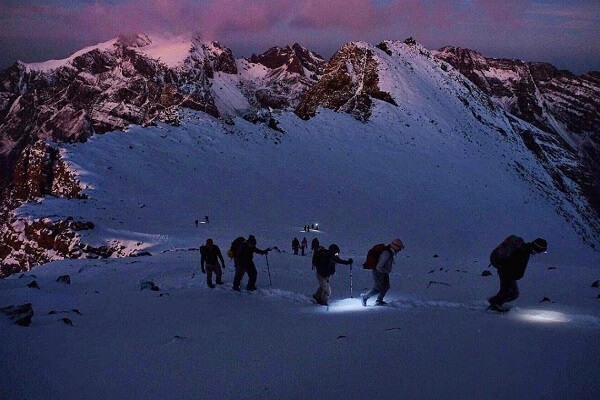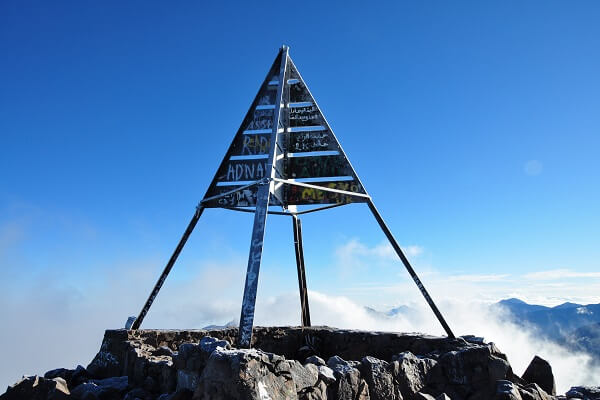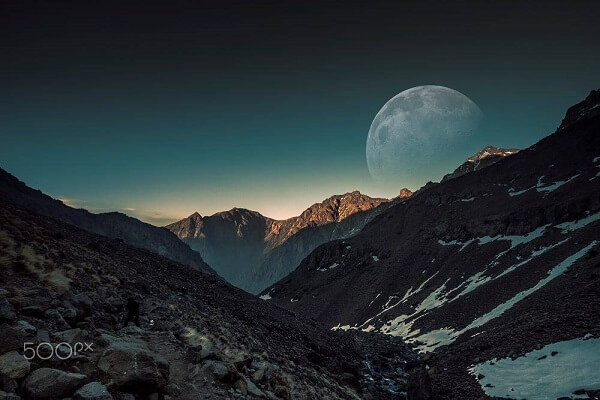 Day 1: Marrakech – Imlil - Toubkal refuge 3200m
After an early breakfast at the hotel in Marrakech, our driver will pick you up and take you to the heart of Morocco's High Atlas mountains, the trek starts from Imlil (1740m), at 67km on the south west of Marrakech, here you will meet the team who will accompany you during trek, the muleteers will deal with your luggage, food & all other equipments that we usually provide for our clients, within half an hour you start the walk with an experienced mountain guide through the Berber villages following a mule track which will take you to the mountain hut via the shrine Sidi Chamhrouch (2500m) where you will have your lunch, after lunch & a short break, continue towards the refuge (3200m),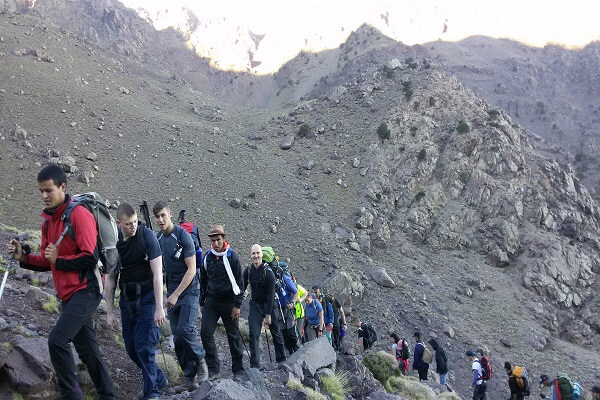 Day 2: Toubkal Refuge - Toubkal Summit -Toubkal Refuge:
Early in the morning we make our attempt on the summit of Jebel Toukbal, the highest peak in Northern Africa. Our route takes us up the south cirque, crossing the stream above the refuge. The walking is relatively straightforward, but the scree and the altitude will make the going quite difficult in parts. The views along the way make the journey more than worthwhile. When you reach the the summit you will see that the vistas across the surrounding landscape are quite breathtaking. From here there are unrestricted views in every direction, from the Marrakesh Plain to the High Atlas in the north and as far south as the Anti-Atlas and the Sahara. We will retrace our steps when we return down the mountain and head back to the Toubkal Refuge where we will spend the night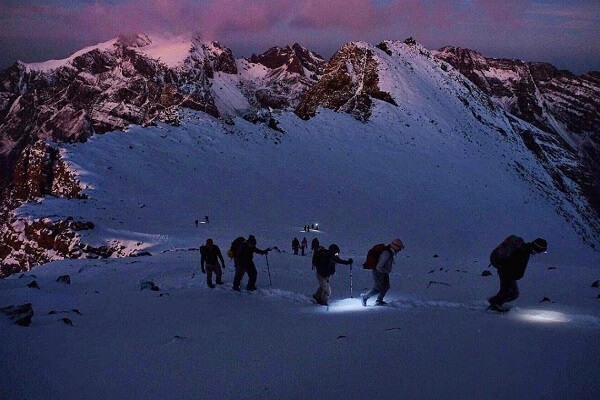 Day 3: Toubkal Refuge – Imlil - Transfer to Marrakech:
Today is an Easy day compared to the summit Day after breakfast you head down to chamharouch where you will stop for lunch then walk to imlil where you will be pick up and drive to marrakech ( arrout 5 hours walk )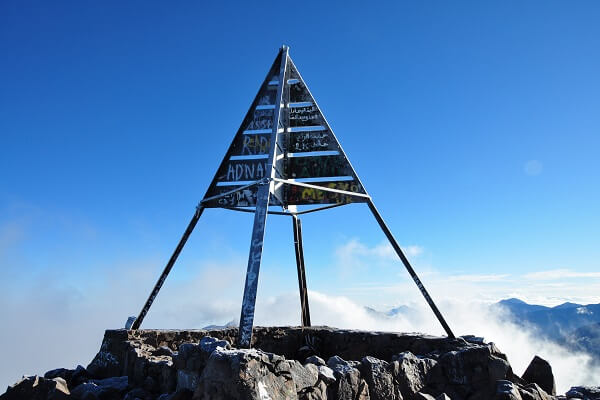 The most affordable price
LEt's start
your journey!