3-Day Mount Toubkal Ascent circle Trek
Climb Mount Toubkal, the highest peak in Northern Africa on a stu​nning three day route via the Azzaden Valley.   NOTE: This trek is not available from November through to the end of April when the Aguelzim pass becomes impassable Mount
Toubkal Ascent circle trek
3-Day Mount Toubkal Ascent Circle Trek:
Climb the beautiful Mount Toubkal on this glorious 3-day trek through the wilderness Due to the elevation, the trek is considered one of the hardest, but also one of the most beautiful , visit some of the most spectacular places in the region, including the village of Imlil, the Toubkal Massif, the shrine of Sidi Chamarouch, and the summit of Jebel Toubkal. Aguelzim mountain is located above the Azzaden valley and offers stunning views over the Atlas summit.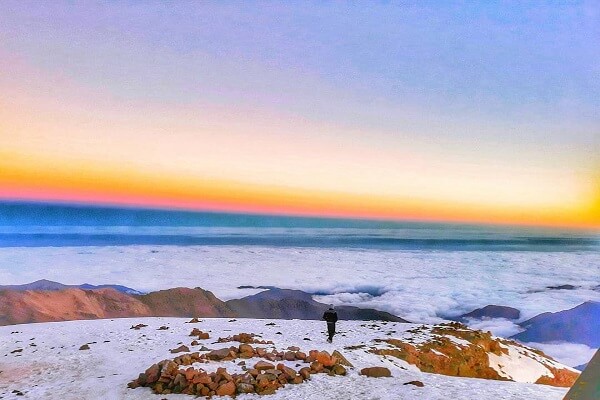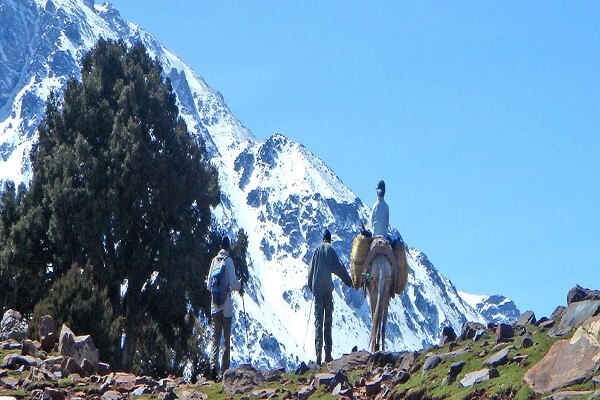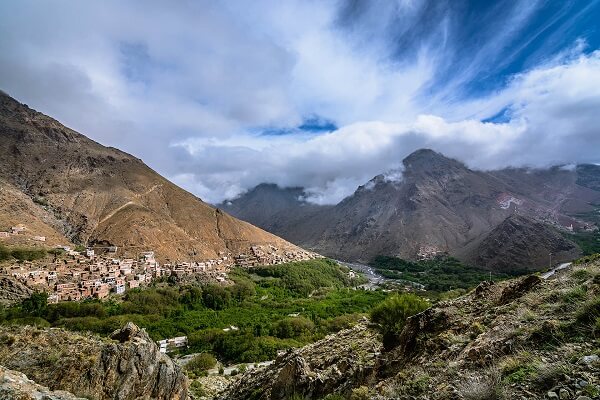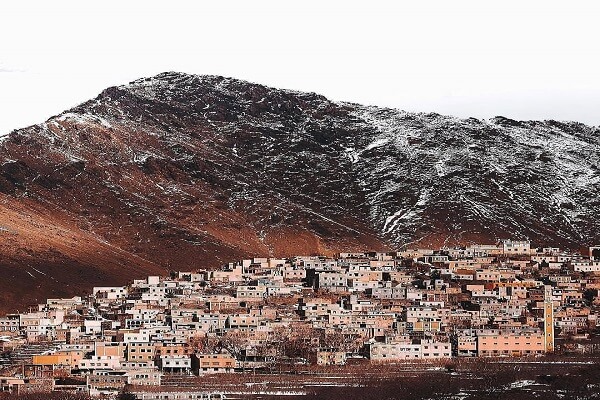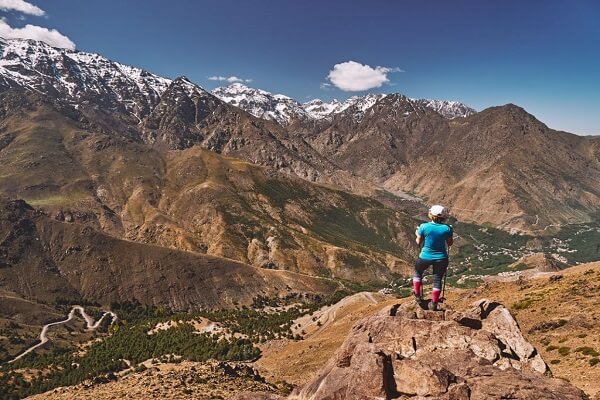 Day 1: Marrakech – Imlil –Tamsoult Mountain Refuge:
You will be picked up from your place in Marrakech. Your driver will take you to the starting point of your trek at Imlil (1,780m) where you will meet your guide and muleteer . Once you have loaded up the mules, you will begin your trek, which starts with a fairly stiff climb out of the Imlil valley, up to the Tizi n Mzik pass (2,489m), which offers dramatic mountain views. From here, the trail descends down into the spectacular Azzadene valley, known locally as the valley of colour. You will pass the summer village of Azib n'Tansoult and the pretty D'Irhouliden waterfalls, which flow year round before continuing to the Lepiney mountain refuge (3,000m) where you will be spending the night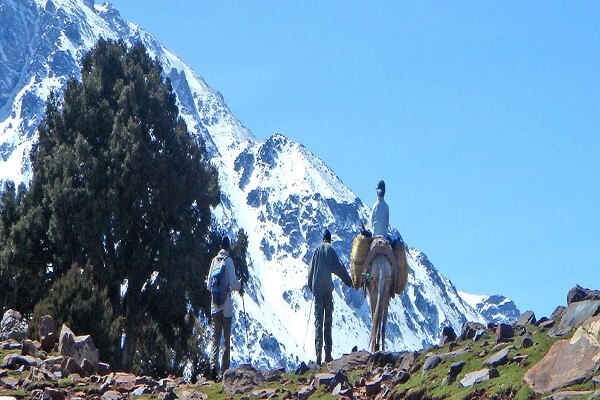 Day 2: Lepiney Mountain Refuge – Aguelzim Pass (3,560m) – Toubkal Refuge:
This morning you will embark on a fairly stiff climb out of the Azzadene Valley, heading towards the Toubkal Refuge where you will be spending the night. On the way you will pass back via the D'Irhoulidene waterfalls before climbing the Aguelzim Mountain pass (3,560m). Lunch will be taken in a spot with panoramic views over the Atlas Mountain Range. After taking in the scenery you'll begin a descent to the Toubkal Mountain Refuge at 3,200m. The dorms at the refuge tend to be crowded with other trekkers aiming to tackle Toubkal early next morning so in the summer and when the weather allows we typically camp at the Refuge.
Approx. 7 hours walking (600m ascent & 443m descent)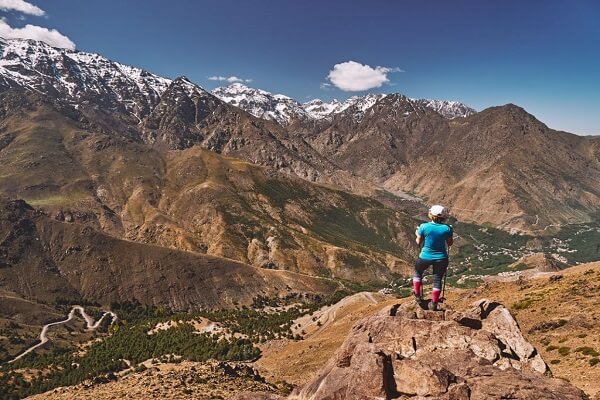 Day 3: Toubkal Refuge – Toubkal Summit (4,167m) – Imlil. Transfer to Marrakech:
Today you will be up early for the ascent of Jebel Toubkal (4,167m). It's a challenging trek to the summit, but, weather permitting, you will be rewarded for your efforts with incredible views over the Atlas mountains Range and the Sahara Desert. After the glory of the summit, you will retrace your steps to the Toubkal Mountain Refuge and then follow the well-trodden path back to Imlil, passing the holy site of Sidi Charmmharouch. Once you arrive in Imlil, you will be transported back to Marrakech, arriving in the early evening.
Approx. 10-12 hours walking (960m ascent & 2,427m descent)
o.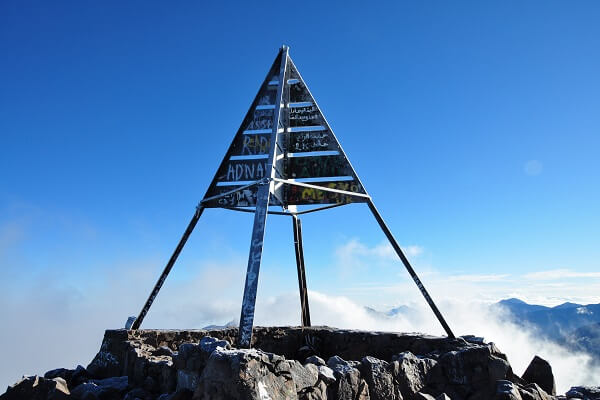 The most affordable price
LEt's start
your journey!