5-Day Aït bouguemez Valley Trek
5-Day Aït bouguemez Valley Trek: The valleys are home to tiny hamlets and villages of the ethnic Berbers, a herding and farming community. Visit their homes and interact with them to know more about their traditions and customs. See their terraced fields of corn and barley and get a glimpse of their day to day living.
5-Day Aït bouguemez Valley Trek: The valley of Ait Bougmez is widely considered to be one of the most beautiful in Morocco, and it's certainly one of our favourite places – anywhere in the world! It's a fairytale landscape of farmers' fields, characteristic adobe villages and has an other-worldliness that draws visitors in search of a mountain escape that combines beauty and rural culture. Tabant, the main village in the valley hosts an excellent Sunday market and the valley (known internationally as "the happy valley") is the trailhead for an exciting hike up the country's third highest peak, Jebel M'goun. Equally good as a region for easier grades of walking, given the valley's wide, flat base, Bougmez is worth the extra effort to access as compared to regions closer to Marrakech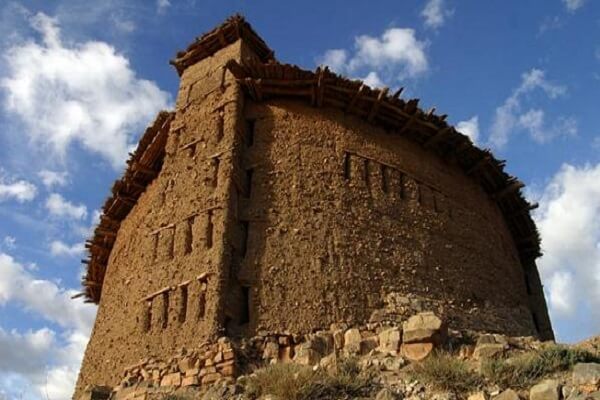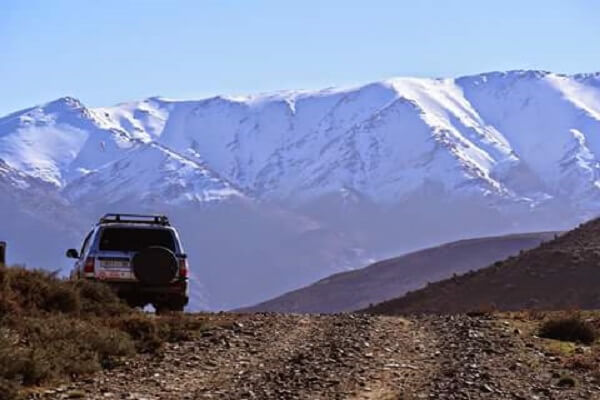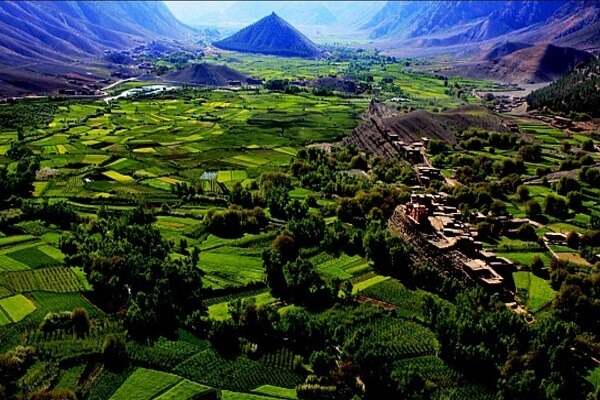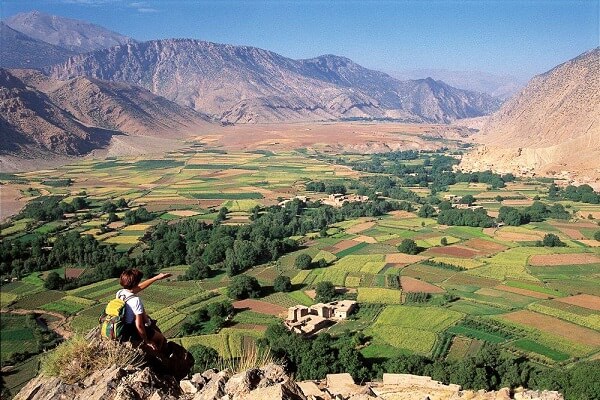 Day 1 : Marrakech - Azilal - Agouti
Departure from Marrakech after lunch to take the road to ESF. Before Beni Mellal, you will turn off to the right to get to Lake Bin El Ouidane and make a stop. Then you reach the village of Azilal and arrive in the late afternoon of the gite AGOUTI where we find the mule team.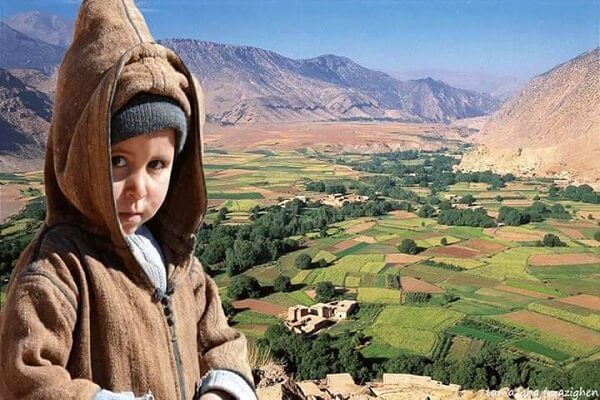 Day 2 : Agouti - Assif Aït Bougmez - Arouss
Walking tour through the villages and gardens checkered along the Assif Aït Bougmez up Arouss. The vegetation consists mainly of walnut, apple and fig trees. 
Grown mainly potatoes in the valley. Overnight camping at Arouss.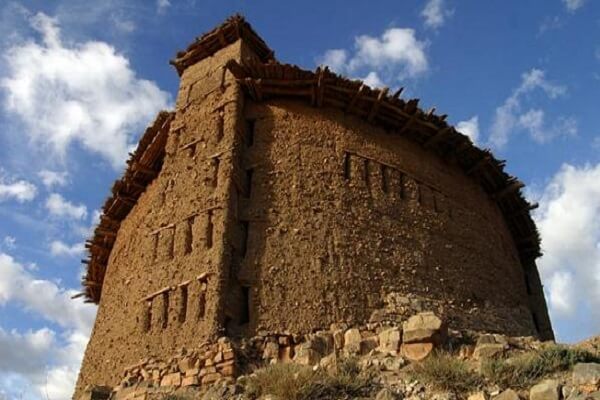 Day 3 : attic of Sidi Moussa - Timit
The third day leads us to the foot of the attic of Sidi Moussa the village of Timit, visit the collective attic of Sidi Moussa, the very special architecture and its circular marabout who brings baraka for crops (inside the attic). 
The hill from the attic, panoramic view of the valley… Overnight lodging in the village.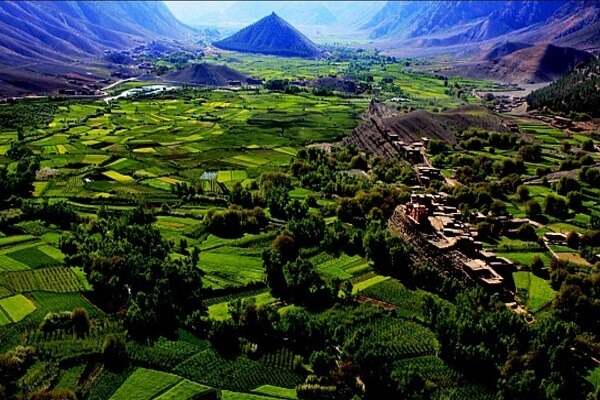 Day 4 : village of Ibakliouine - village of Tabant
The walk leads to the village of Ibakliouine to visit the dinosaur track sites. Passing through the village of Tabant main village in the valley on Sunday, the day of the souk, important in the lives of villagers 
. Discovery of the traditional architecture of adobe houses, overnight lodging.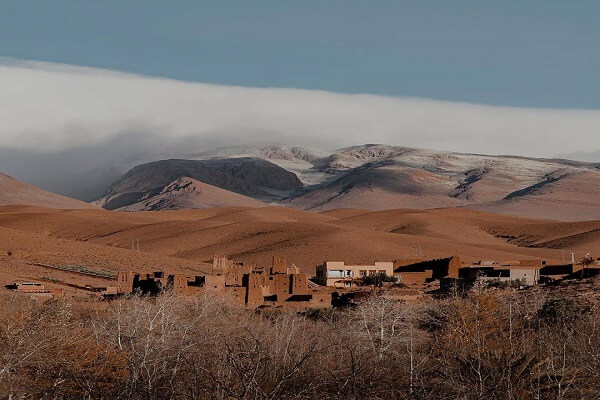 Day 5 : Tabant - waterfalls of Ouzoud - Marrakech
Take the road that takes you to Ouzoud. Walk to the waterfalls and you will come to Marrakech in the late afternoon to sit at the hotel of your choice.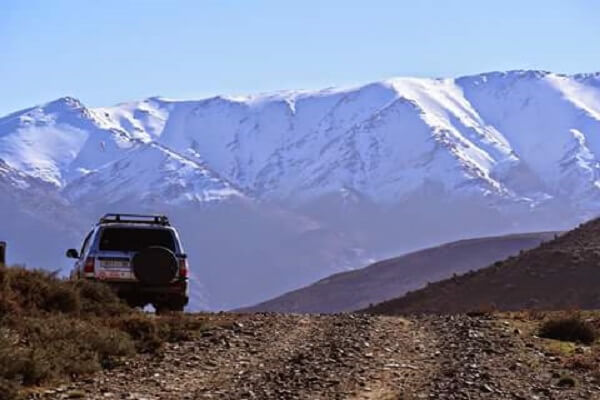 The most affordable price
LEt's start
your journey!