Mount Toubkal Weekend trek (4 Days)
Summit North Africa's highest mountain and enjoy a truly epic view of the Atlas mountains, and Discover Marrakesh's rich cultural heritage with vibrant markets, tasty foods, and historic sites, and Immersive cultural experience with the local Berber communities and their hospitality
Mount Toubkal Weekend Trek
If you're a weekend warrior looking to climb the tallest peak in northern Africa in a little amount of time, well, look no further. Starting from the village of Imlil, you'll make the epic trek to Mt Toubkal rocky summit and back over two days of exhilarating hiking and jaw-dropping views. Challenging yet so freakin' rewarding, this active adventure will have your heart pumping, your legs burning, and your heart yearning for even more Morocco.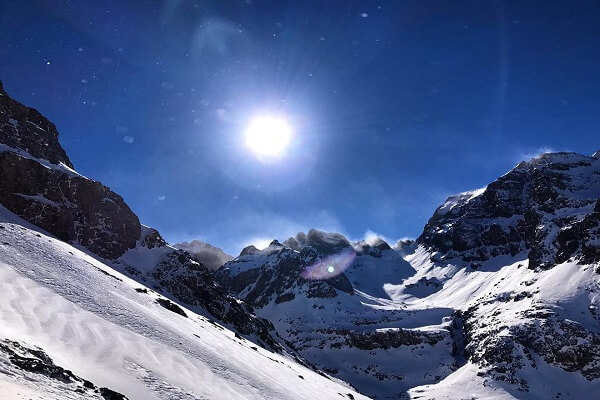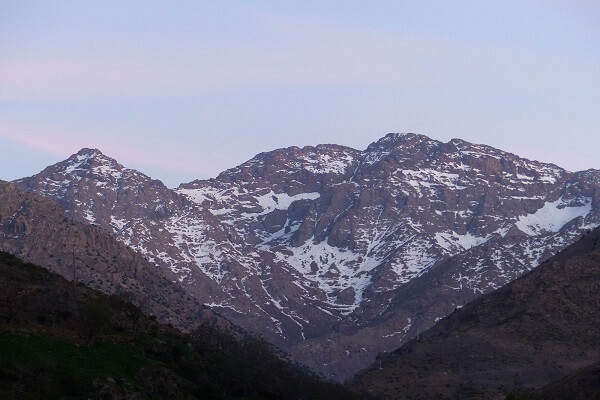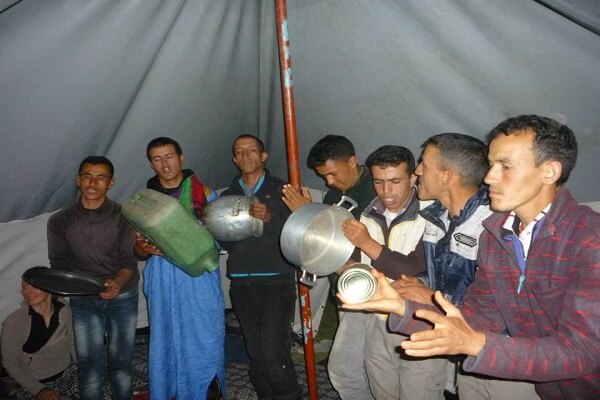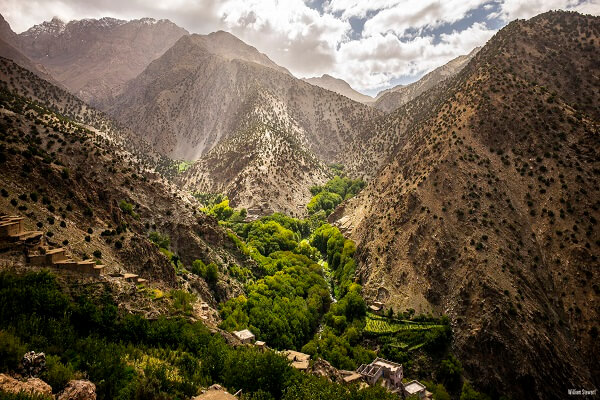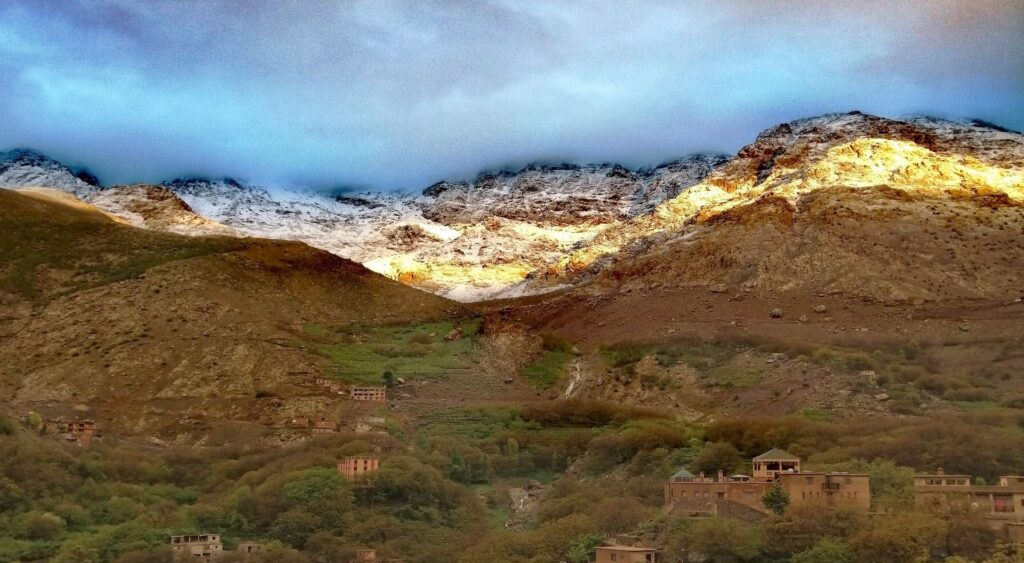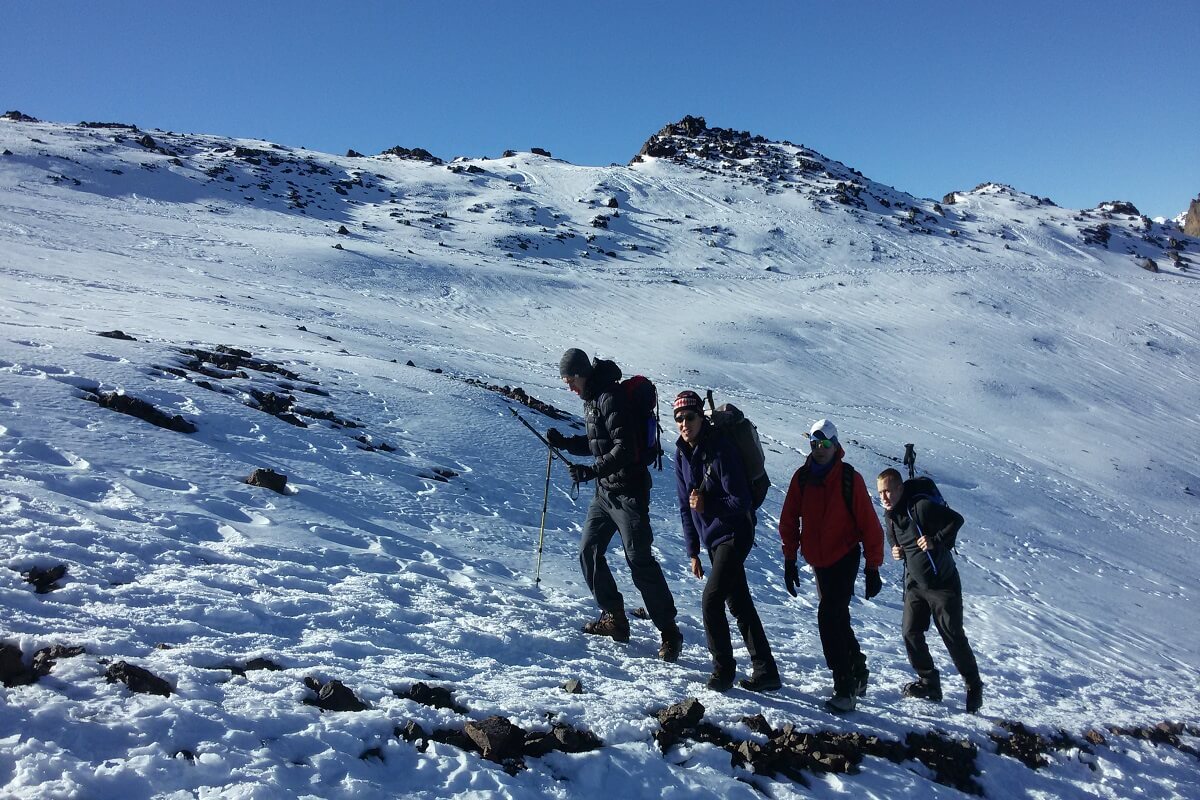 Arrival Day. Please arrive at the meeting point no later than 2:30PM before your departure to Imlil.
Enjoy a brief welcome meeting with the group before transferring by bus to Imlil, our base for the trek and a major trekking hub in the High Atlas. Upon arrival your team cooks will be preparing a delicious meal for dinner.
You'll be able to take in your first glimpses of the spectacular High Atlas Mountains over dinner. 
Meals included: Dinner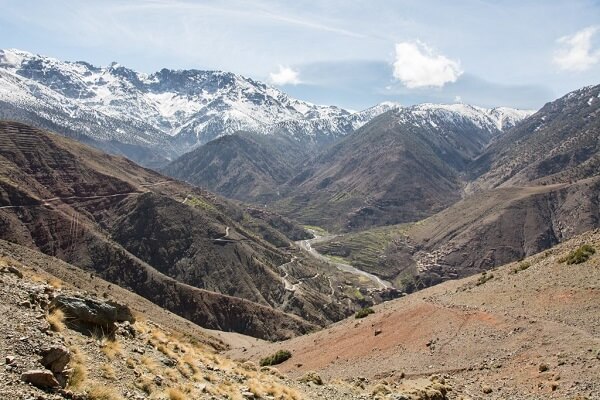 Day 2 - Trek from Imlil to Toubkal Refuge
Our trek begins!
Heading along the Mizane Valley, we'll pass the village of Amend with its backdrop of mountains, then we climb to the shrine of Sidi Charamouch, a haven for pilgrims. You have to try a fresh orange juice from one of the stalls!
From here on the trail climbs steadily, zig zagging its way up to the snow-line and the refuge at 3,206m and the basecamp for Toubkal. We'll set up camp for the night ready for our ascent tomorrow.
Meals included:
Breakfast | Lunch | Dinner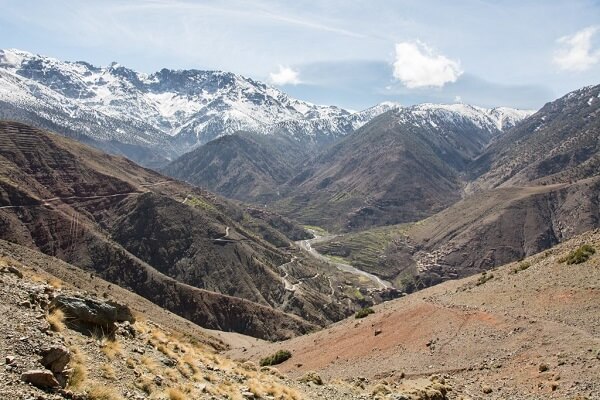 Day 3 - Summit of Mount Toubkal - Imlil
The group will make the attempt to summit Mount Toubkal starting early this morning after a hearty breakfast. The peak sits at 4167m and will take between three and five hours to complete. As challenging as the climb will be you will be rewarded with some of the most breathtaking scenery in all of Morocco displayed below you. This is the highest peak in Northern Africa, you'll be able to see the Marrakech Plain all the way to the High Atlas in the north and the Sahara in the south. After the climb, descend all the way back down to Imlil for the night
Meals included: Breakfast | Lunch | Dinner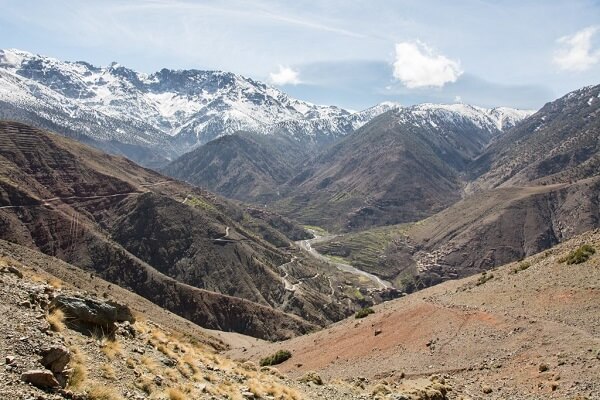 Day 4 - transfer to the airport and return home
After breakfast transfer back to Marrakech, arriving around 12pm. The tour ends on arrival to the airport or at the Marrakech hotel for those have booked post-tour nights.
Meals included: Breakfast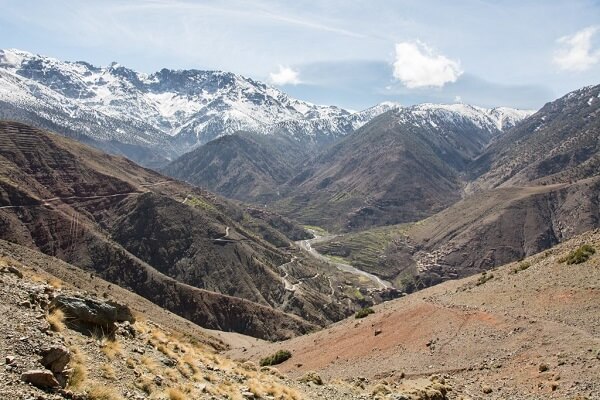 The most affordable price
LEt's start
your journey!